This particular Formula 1 Canadian Grand Prix race weekend may not go down as many drivers' favourite but cold and cloudy skies and intermittent rain have made for chaotic and exciting viewing for neutrals.
After a rain-soaked qualifying session on Saturday, it is Sebastian Vettel's Red Bull that sits on pole position. The real hero of the day, though, was Williams' Valtteri Bottas, who took advantage of changing weather conditions and poor form from the Ferrari of Fernando Alonso and the Lotus-Renault of Kimi Raikkonen to place himself third on the starting grid.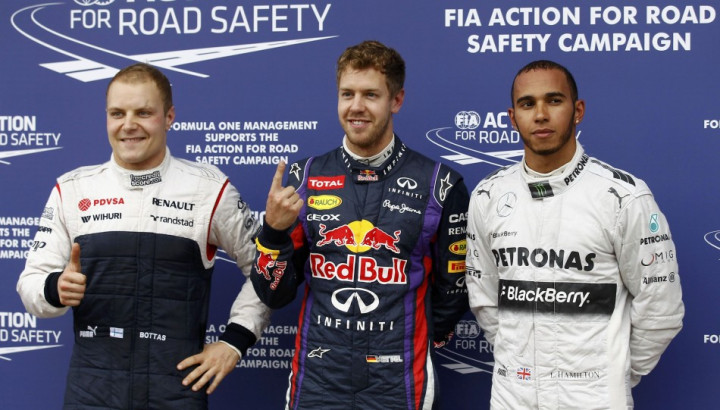 Alonso could manage only sixth and Raikkonen ninth and as disappointing as those results were, the two championship contenders will also be wary of the fact Vettel's team mate, Mark Webber, and Monaco Grand Prix winner Nico Rosberg will start ahead of them.
Where to Watch Live
Live coverage of the 2013 Formula 1 Canadian Grand Prix starts at 5.30pm BST on Sky Sports F1. Coverage on BBC One and BBC One HD begins at 6.15pm BST. Coverage on BBC Sport Interactive Freeview and Freeview HD begins at 6.50pm BST.
Radio commentary is on BBC Radio 5 live and starts at 6pm BST. Real time internet updates are available from the Live Timing section of the sport's official website.
UPDATE: Formula 1 Canadian GP 2013: Sebastian Vettel Wins in Montreal, Alonso and Hamilton on Podium
Championship Review
Vettel will start with a 21-point lead over Raikkonen, in the battle for his fourth world championship. The Finn, a former champion with Ferrari, has present Scuderia star Alonso hot on his heels; the Spaniard is eight points behind, despite a poor race in Monaco two weeks ago.
Mercedes' Lewis Hamilton, who out-qualifies his team-mate for the fourth time this season, is fourth with 62 points. The former McLaren driver is the defending champion at the Circuit Gilles Villeneuve and will be eager to turn a strong qualifying performance into a good race result.
Webber is fifth with 57 points and Rosberg and the second Ferrari of Felipe Massa follow the Australian.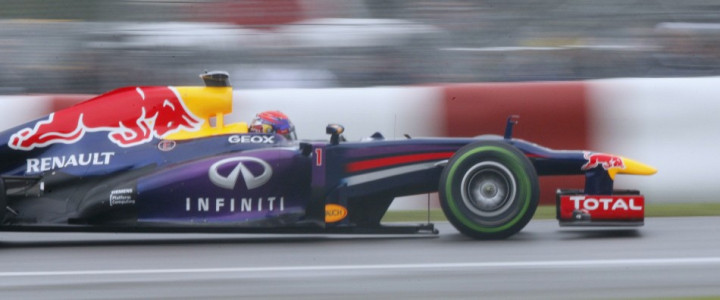 Meanwhile, the race for the constructors' title sees Red Bull in a comfortable position. The Milton Keynes side has a 41 point lead over Ferrari, who are probably more concerned about Lotus in third and Mercedes in fourth. Raikkonen and his team mate, Romain Grosjean, have 112 points to the Italians' 123, with the German works team only three points further adrift.
Mercedes-powered Force India and McLaren fight for fifth, with the former holding a seven-point lead.
Free Practice Review
Rain before the first practice session on Friday morning limited track time for most drivers and meant we had to wait to see true pace from the front runners. Force India's Paul di Resta celebrated the team's 100th Grand Prix with a precise 1:21.020 late in the period to grab the fastest time.
McLaren's Jenson Button was second and Grosjean finished third with 1:21.528. Alonso was fourth with 1:21.308 and Raikkonen closed out the top five with 1:21.608.
READ: Formula 1 Canadian GP 2013: Force India's Paul di Resta Leads after Wet First Practice Session
Track conditions improved dramatically in time for the second session, giving drivers the chance to test the experimental medium compounds Pirelli made available for practice sessions. There was sunshine and a near-perfect racing line for the drivers and Alonso capitalised with 1:14.818 for first place. Hamilton was only 0.012s behind, a sign the Mercedes retains its qualifying pace. Grosjean was third once again.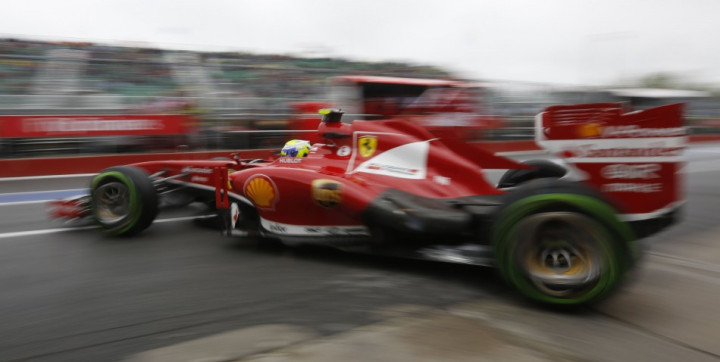 READ: Formula 1 Canadian GP 2013: Ferrari and Fernando Alonso Fastest in Second Practice
The final practice sessions are usually only 60 minutes each but this was cut in half after repairs to the barriers at Turn 11 took longer than expected. When the track was finally opened, there was yet more rain and drivers who dared to run on P Zero Red (supersofts) were quickly back for Cinturato Green (intermediate). Conditions improved spectacularly in the final few minutes and Webber posted 1:17.895 to top the sheets after a series of P1 laps by Adrian Sutil, Hamilton and Alonso.
READ: Formula 1 Canadian GP 2013: Mark Webber Fastest in Shortened Final Practice
Qualifying Review
The hour-long qualifying session that followed the final practice was similarly affected by rain. The conditions also caused a red flag in Q2, when Massa misjudged his braking on the approach to Turn Three. The Brazilian walked away unhurt but will be bitterly disappointed after a second successive major accident in qualifying; he crashed in Monaco as well.
When the rain settled, Vettel's first lap in Q3 proved to be the fastest; the German clocked 1:25.425. Hamilton appeared on course to steal pole with the final lap of the session but locked up on entry into the final chicane.
READ: Formula 1 Canadian GP 2013: Sebastian Vettel Grabs Pole in Wet and Messy Qualifying Session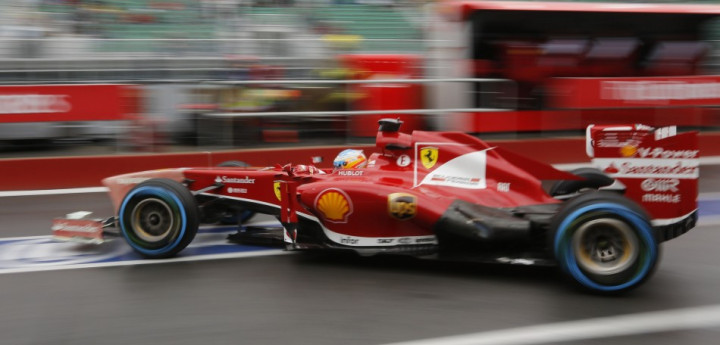 Sunday Race Weather Update
Initial forecasts called for rain, cloudy skies and cold weather through Friday and Saturday but that was expected to clear up in time for the race on Sunday. Fortunately, that remains the expectation.
The race is scheduled for 2pm local time (7pm BST) and we hope to have sunny skies with an ambient temperature in the mid-20C range. Cloud cover is under 10% at the start of the race and could climb to 30% later in the evening but no rain is expected as a result.
Humidity levels have dropped from 90% on Friday and Saturday to around 60% for Sunday afternoon. Wind speeds remain at approximately 13km/h to 15km/h and will approach from a west-south-west direction.
Grid Penalties
Grosjean and Raikkonen have both been given grid penalties for this race. The former's comes as the result of a collision in the last race at Monaco and drops him from 19th to last. The Finn receives a two-place drop for "pit exit infringements" in Q2, after the red flag was removed. Toro Rosso's Daniel Ricciardo, who qualified 10th, will also receive a similar penalty.
Click here for the revised starting grid.
Race Preview
So what does the Canadian Grand Prix have in store? Well... if it stays dry and sunny it will likely, based on recent form and past history, Vettel and Hamilton will pull away at the start. Bottas is an unknown quantity at the sharp end of the grid and there are big question marks over the Williams' ability in dry conditions.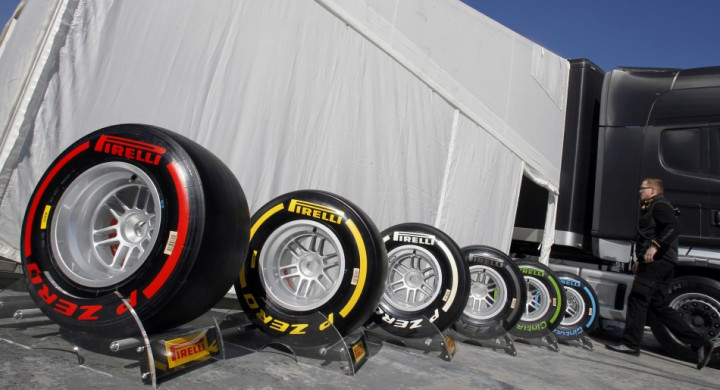 Fortunately, unlike Monaco, overtaking should not be too difficult in Montreal. The presence of an additional DRS zone will help as well. Rosberg, Alonso and Raikkonen, in particular, will all be eager to improve on their starting positions and with severely limited dry weather running so far, it is difficult to see who has how much pace. It should be noted though that the only dry weather session we've had so far was on Friday afternoon... and Alonso and Hamilton were fastest.
Ferrari has made no secret of the fact that its 2013 car is a better race bet than in qualifying. The Lotus tends to use the Pirelli tyres better than the Red Bull. That could play into Alonso and Raikkonen's hands, meaning Vettel is likely to want to go as fast as possible in the opening laps, to build up a lead before his first pit stop.
Hamilton won the race last year on two stops (laps 17 and 50). Can the 2013 winner repeat that schedule? Probably not. Expect a three stop strategy, particularly since drivers will have to complete 70 laps of this 4.361km track. The key, as ever, will be to see who can run the longest first stint and who can conserve his tyres better.
Oh... and if it rains, that will panic some teams. There has been so much damp weather running this weekend that several teams have all but used up their allocation of the intermediate tyres, which means that if a change is needed, they will likely switch to the Cinturato Blue (wet) tyres... and that will slow them down considerably.