The 2013 Formula 1 world championship is at the Shanghai International Circuit in China, for the third race of the season. And it promises to be an exciting affair, with the controversy surrounding Red Bull Racing drivers Sebastian Vettel and Mark Webber likely to take centre stage.
In addition, times from Friday's two practice sessions make for interesting reading, with the Milton Keynes-based team hopelessly off the pace all through the day. Of course, that really means very little because pace during qualifying and the race are what wins you championships and Red Bull do likely have loads of speed in reserve.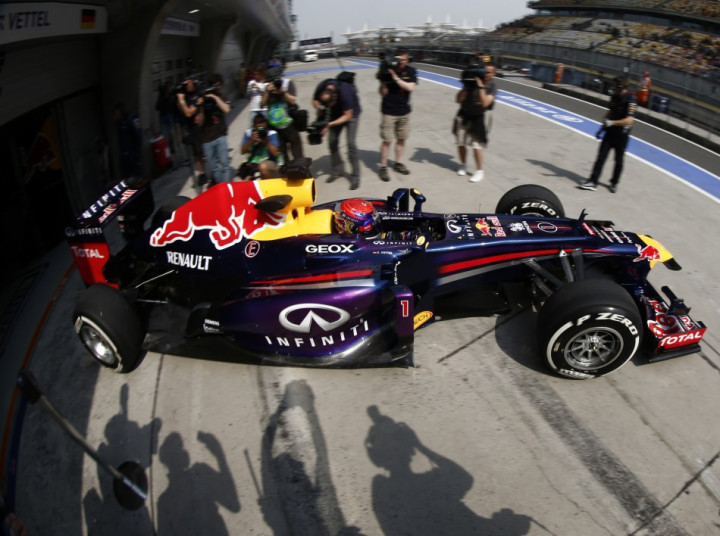 The Chinese Grand Prix race weekend, as usual, will run through a third and final practice session on Saturday morning. This will be followed by an hour-long qualifying session before the race on Sunday.
Where to Watch Third Practice and Qualifying Live
The third practice session starts at 4am BST. Live coverage will on Sky Sports F1 and BBC Two. Qualifying starts at 7am BST. Live coverage will continue to be available on Sky Sports F1 and BBC Two. Real-time coverage, for both sessions, is available on the sport's official Web site.
Friday Practice Review
Mercedes' Nico Rosberg, the 2012 race winner, was fastest in the first practice session of the day. The German posted 1:36.717 and finished a comfortable 0.454s ahead of team mate Lewis Hamilton. The Mercedes works team are fourth in the constructors' standings, only three points behind Ferrari and Hamilton's former team, McLaren-Mercedes.
Webber finished nearly three-tenths ahead of Vettel, with the defending world champion's 1:37.942 only marginally faster than the Ferrari of Fernando Alonso, which clocked 1:37.965. The Spaniard's team mate, Felipe Massa, was seventh. McLaren's Jenson Button, with 1:38.069, split the two Italian cars. Force India's Adrian Sutil and Paul di Resta rounded out the top ten, with Lotus' Romain Grosjean providing the buffer in ninth.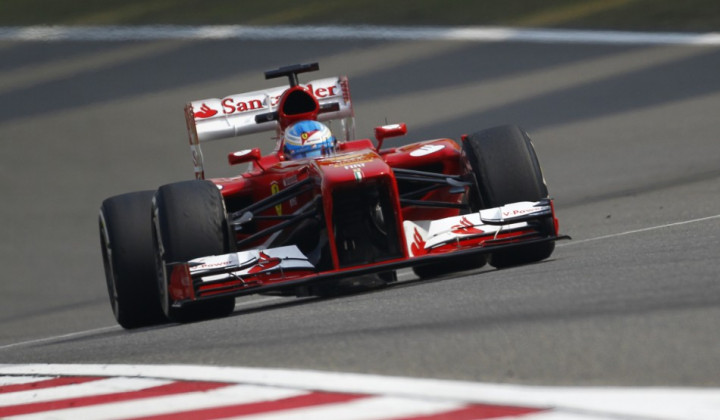 The opening practice session is rarely any indicator of how fast teams and drivers can potentially go, with most using the 90 minutes to test set-ups and check on tyre wear. However, it is interesting to note Australian Grand Prix winner Kimi Raikkonen seemed to struggle with his Lotus; the Finn managed only 11th and was more than two seconds off the pace.
The second session saw a number of teams focus on longer runs - meaning they worked on simulating a full race distance, to check fuel consumption, tyre wear and reliability. Ferrari's Massa was the surprise leader at the end of the day; the Brazilian posted 1:35.140 to finish 0.152s ahead of a rejuvenated Raikkonen.
Alonso was third, with Rosberg and Webber close on his heels. The former Renault driver managed 1:35.755 to Webber's 1:36.092. Button was sixth, ahead of former team mate Hamilton in seventh and the Force India pair of Adrian Sutil and Paul di Resta. Vettel finished a disappointing 10th.
Saturday Practice and Qualifying Preview
Friday weather was hot (temperatures in the early-30C range), which meant the Pirelli tyres suffered a significant degree of degradation. In fact, at one stage in the second session, there was so much rubber off the racing line that outright speed became a safety issue.
The Italian tyre manufacturers have brought their soft and medium compounds to Shanghai (the same as last year) but there is concern over the degree of wear the softer tyres are experiencing. However, temperatures are expected to drop appreciably over the weekend.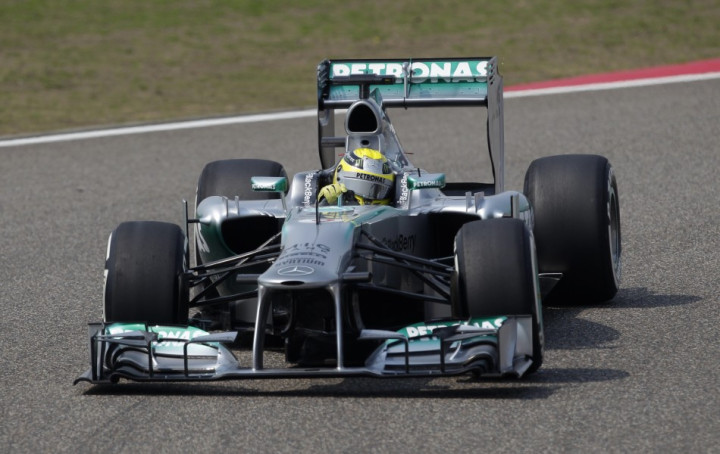 Forecasts suggest 25C for the start of Saturday's practice session, with no cloud cover and an 18 to 21km/h south-westerly wind. Conditions are expected to remain unchanged for qualifying as well, with the possible exception of some cloud cover and reduced humidity.
The slightly cooler weather will help the cars conserve their tyres better but the 2013 Chinese Grand Prix is shaping up to be an interesting battle, with tyre choices likely to play a critical role. The 5.451 km circuit has 16 turns, including a tight section between the second and fourth corners, which is very reminiscent of the opening section at Sepang.
Tyres will also be worked hard at the end of the lap - through Turn 13 (a long right-hander), down the back straight and into a sharp right-handed U-Turn, where cars will break from upwards of 300km/h to less than 70km/h.
Expect Red Bull to show a measure of their pace in the third session and Vettel to top the sheets. Ferrari were quoted earlier in the week as admitting the car needed qualifying pace and, judging by times from Massa and Alonso, the Italians seem to have found that speed.
Mercedes are likely to be the dark horses for Sunday but don't rule out Lotus either. And while it would be interesting to have McLaren in the mix as well, based on early practice times, it is difficult to see either Button or Esteban Gutierrez challenging front-runners.