The Fossil Group has announced the acquisition of fitness tracking wearables startup Misfit. The takeover would help the watch maker to enhance its presence in the wearable and connected devices markets.
The manufacturer behind $29 Flash and $99 Shine 2 wearables, Misfit, was co-founded by former Apple and Pepsi CEO John Sculley, former CTO of AgaMatrix Sridhar Iyengar and Sonny Vu in 2011. The $260m (£171m, €241m) deal is expected to be closed before the end of fiscal 2015 and Vu will serve as president and chief technology officer of connected devices for the Fossil Group, alongside acting as a member of the company's executive leadership team.
In a press statement, Fossil Group says the acquisition will enable the company to own an existing technology platform for building new wearables in addition to "scale Misfit's technology across Fossil, Skagen and a targeted portion of its portfolio of 16 brands in 2016". The company will also expand Misfit's "addressable market" by adding "new distribution channels, new products, new brands and enterprise partnerships" from music and fitness to healthcare and digital entities.
"With the acquisition of Misfit, Fossil Group will be positioned to win with the connected consumer. Our world-class design and global distribution, combined with Misfit's technology platform, creates a significantly advantaged, multi‐brand and global wearable technology business poised to drive the convergence of fashion and technology," Greg McKelvey, chief strategy and digital officer of Fossil Group, said in the statement.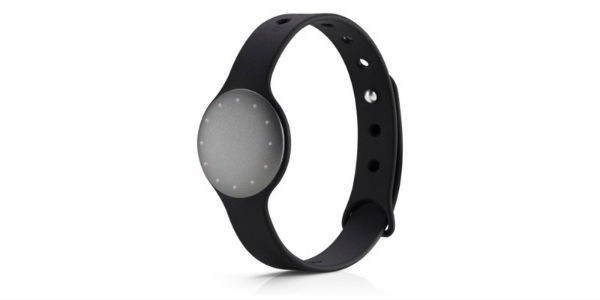 The deal would not directly affect any of the existing consumers and Misfit is expected to continue making new wearable devices. However, Fossil Group would use Misfit's resources for developing its own wearables, especially some smartwatches with fitness tracking features and Misfit app integration. The company had previously partnered with Intel to develop a smartwatch.
Misfit already offers its fitness tracking features to smartwatches like Pebble and Apple Watch. These features are now speculated to be an integral part of new Fossil wearables. Moreover, this would give Fossil Group a way to take on Tag Heuer, which recently launched a £1,100 Android Wear smartwatch.
"We are thrilled to join forces with Fossil Group to usher in the next era of wearables where elegance, beauty and long-lasting wearability are paramount. Together, we will introduce products that blend Misfit's seamless, intuitive technology and user experience with the design, style and branding that is the hallmark of Fossil Group," Vu said.
San Francisco, California-based Misfit has so far raised over $64m across three funding rounds, led by investors like Xiaomi and GGV Capital. It started its journey in the emerging world of wearables with launching an Indiegogo campaign for the Shine back in 2012.