Tag Heuer Connected: This £1,100 smartwatch is Switzerland's answer to the Apple Watch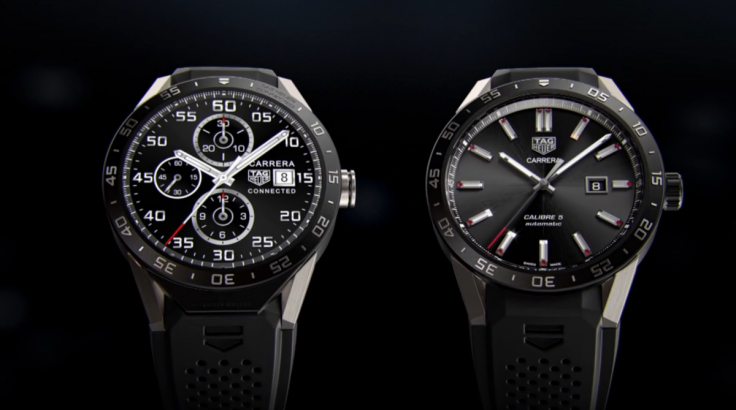 Luxury Swiss watchmaker Tag Heuer has revealed its first smartwatch, called the Connected. The watch runs Android Wear, has an Intel processor and will cost £1,100 ($1,660).
Going on sale today, 9 November, the Tag Heuer Connected looks very much like the company's regular watches, but replaces the traditional face with a circular screen. The face has a diameter of 46mm and runs the same Android Wear software as the Huawei Watch. There is a suite of apps, plus exercise tracking, music playback, web searching, and a range of watch faces which look the same as a number of Tag's mechanical watches.
Tag's extravagant CEO Jean-Claude Biver introduced the Connected by proudly saying it doesn't look like a smartwatch. Biver said he has been wearing the watch for three weeks and no one has asked him if it is a Connected watch. Although not technically Swiss made, as the processor comes from Silicon Valley, the watch is described as Swiss engineered.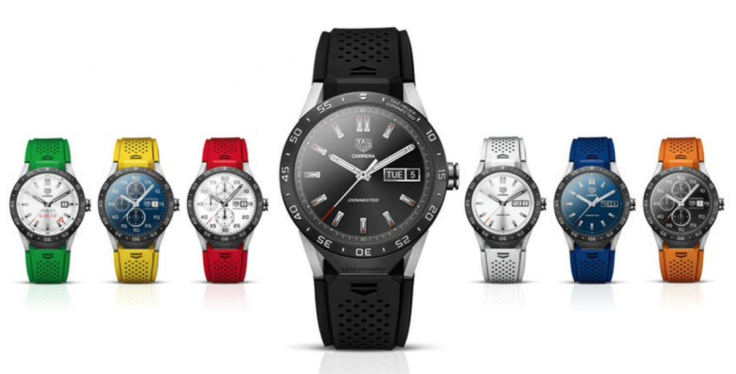 Built from grade two titanium, the Tag Heuer Connected is powered by an Intel Atom Z34XX processor and is sold with a black rubber strap. Other straps are available in red, white, orange, green and yellow, while the face is protected by sapphire crystal. The watch is waterproof to the IP67 standard, and works with Android phones running version 4.3 or later, or with iPhones running iOS 8.2 or later.
Biver says the Connected is "a milestone for our brand and for the Swiss watch industry... the Swiss watch industry is connected to the future". The Tag is the most expensive Android Wear smartwatch yet, costing five times as much as the Motorola Moto 360, but sits comfortably towards the low end of Apple's Watch, which ranges from £299 to £13,500.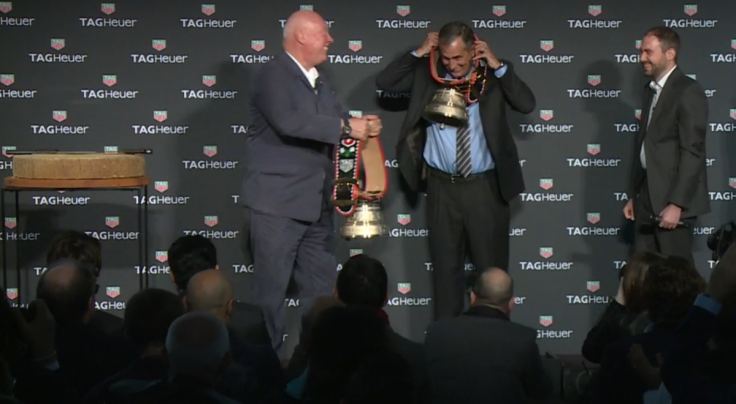 Addressing how technology becomes obsolete after just a few years, Biver said that, if buyers do not want to upgrade to the next model of Connected watch, they can trade theirs in. Then, for a fee of $1,500, have it converted into a mechanical watch. Biver hopes younger customers will buy the Tag Connected watch, then trade it in for a mechanical model as they get older.
The 155-year-old company has given its latest watch Wi-Fi and Bluetooth, but GPS is missing, so locational data will need to be provided by your smartphone. Another technological shortfall is the Tag's pixel density; at 240 per inch it is less than the Huawei Watch (286ppi), the Samsung Gear S2 (302) and the Apple Watch (also 302).
As is tradition at a Tag Heuer press conference, Biver excitedly cut open a wheel of cheese produced on his own farm and handed it, along with some cow bells, to executives from Intel and Google as a gift.
© Copyright IBTimes 2023. All rights reserved.