An urban fox bit a baby after sneaking into a Plymouth home through an open backdoor, a family has claimed.
The seventh-month-old victim was playing in her bouncer at the address in the West Park area of the port city on the afternoon of 13 February when the animal struck.
The babies aunt told hospital where she was treated for minor injuries, The Plymouth Herald reported.
A photo of the accused fox sitting in the garden of the victim's family has been circulated on social media.
It had been spotted lurking in the garden and others close by in the days before the attack.
The RSPCA says on its website that fox attacks are "extremely rare", adding: "You're in fact approximately 62 times more likely to be bitten by a human than you are a fox.
"There's also no evidence that the parasites and diseases foxes may be carrying pose any significant risk to people or domestic pets and there are very few attacks by foxes on domestic pets as foxes are natural scavengers."
The baby's aunt said she had received a tetanus injection and a course of antibiotics at hospital after being bitten by the fox.
A spokesperson for South Western Ambulance Service said: "We were called on Tuesday at 1.47pm to an incident in the West Park area of Plymouth involving a suspected animal bite. We attended with a rapid response vehicle."
In 2014, four-week-old Dennie Cawley was mauled by a fox at his home in south London. His mother Hayley described the nightmare scene as she saw him being dragged from the room where she had left him.
"It saw Dennie as a 10lb piece of chicken to eat," she said.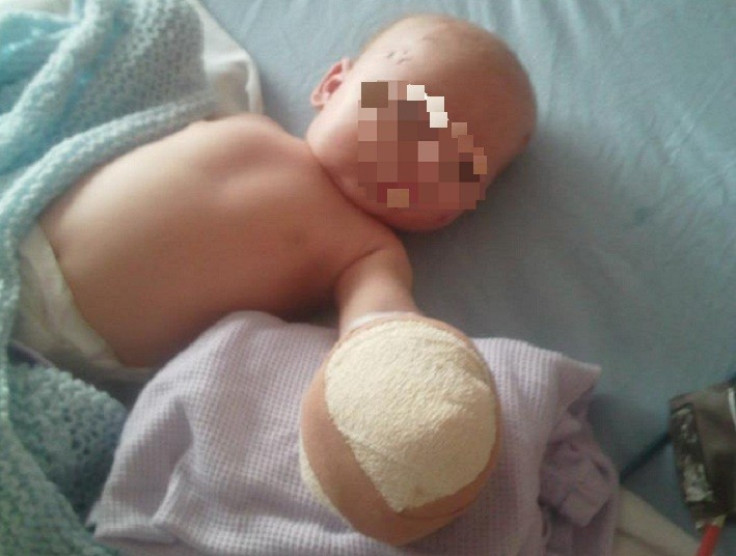 Although foxes rarely pose a threat to humans. Households can take steps to reduce the number of animals loitering around their properties.
Lewisham council in south London writes on its website: "Foxes are attracted to gardens that are untidy and overgrown as these provide excellent shelter, particularly for mothers with cubs.
"Clearing these areas will make them much less attractive, and hopefully reduce the numbers of foxes in your garden.
"Although foxes will eat a diverse array of prey, they are lazy and will scavenge if food is not kept in a secure container. Put your rubbish in a secure bin and ensure the lid is closed."