France: Angry farmers use their own produce to protest over unfair working conditions
More than 500 farmers in western France are protesting against falling prices of dairy and meat products which, they say, are destroying their incomes levels. French pig and dairy farmers in regions such as Lorient, Bain-de-Bretagne and Chateaulin flooded roads and highways with litres of milk, dumped hay and set fire to tyres bringing traffic to a standstill as part of their ongoing battle with the authorities and police.
In La Rochelle, about 40 tractors blockaded the roads, with demonstrators following on foot, resulting in riot police being called to the scene while in Sarthe in Le Mans thousands of litres of milk flooded the road in front of the prefecture building in a further protest over working conditions.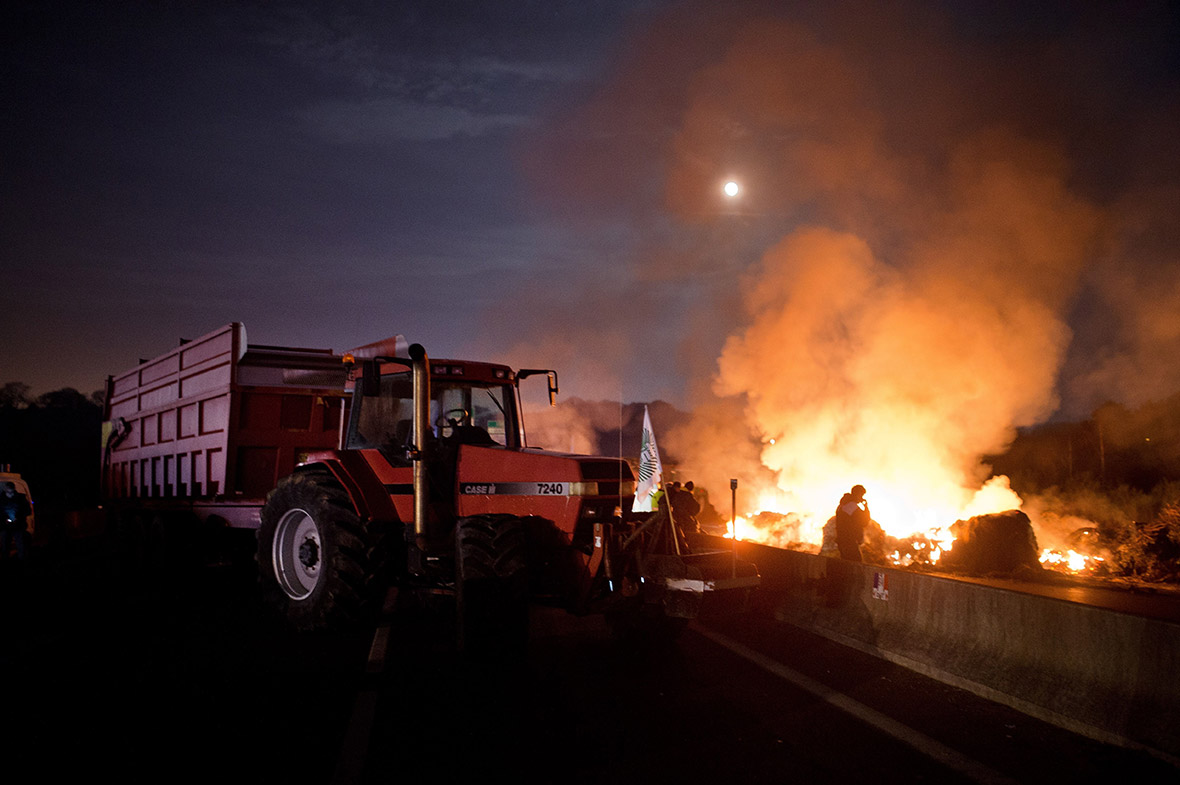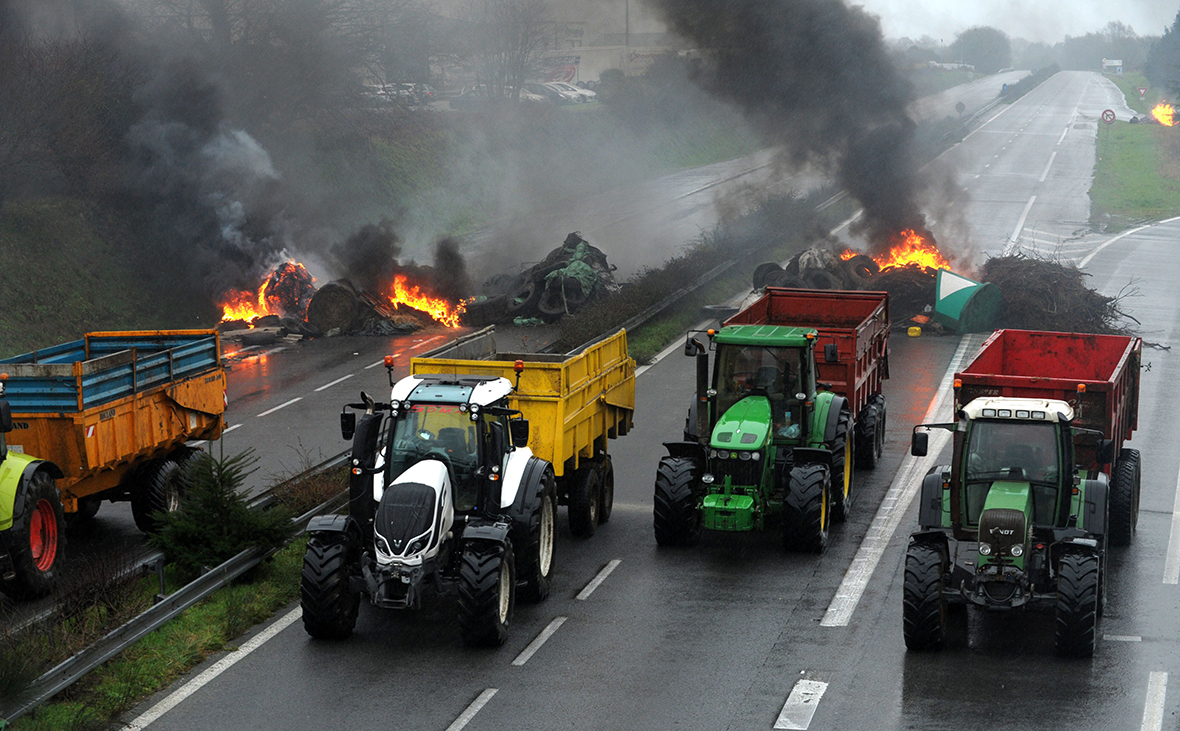 The roadblocks, which originally began in Brittany on the 20 January, have now spread to other parts of France's western regions, as farmers raise awareness of the unfair conditions they are working under.
Barricading motorways and busy streets with farm machinery and burning tyres, farmers continue to demand support from the government over working conditions, which they deem as unacceptable.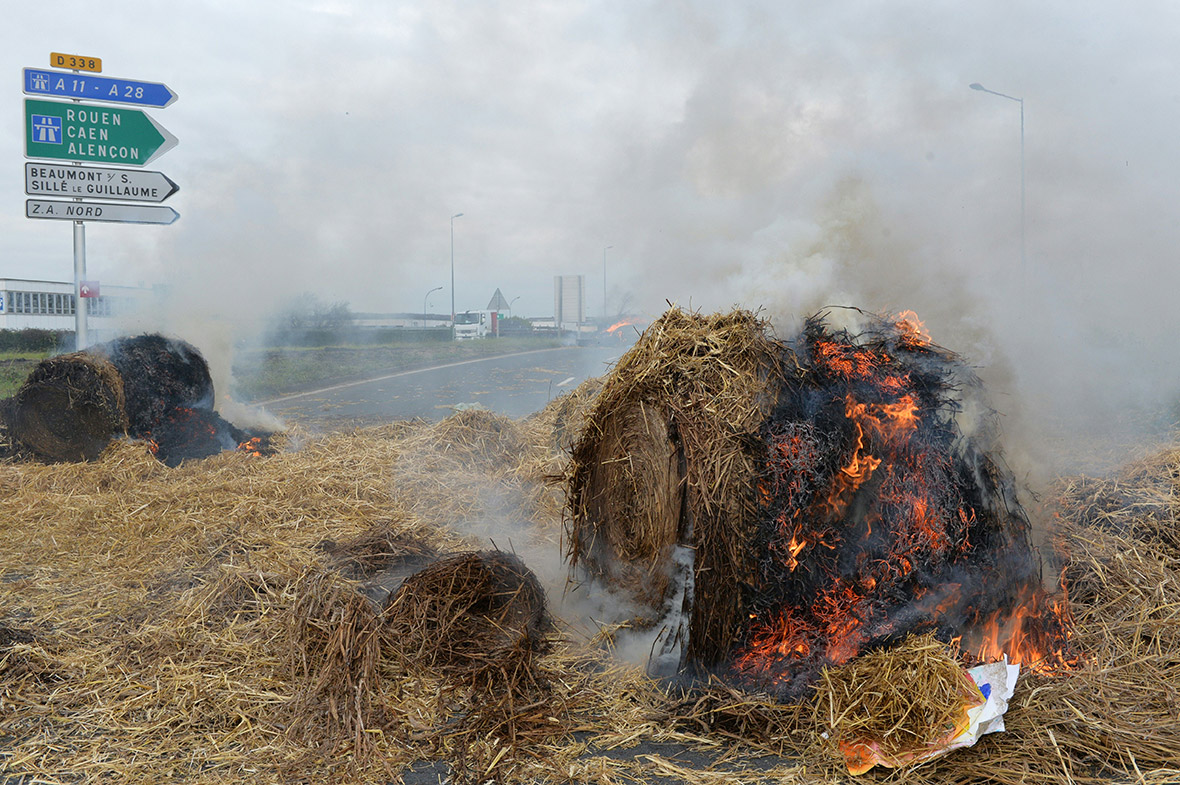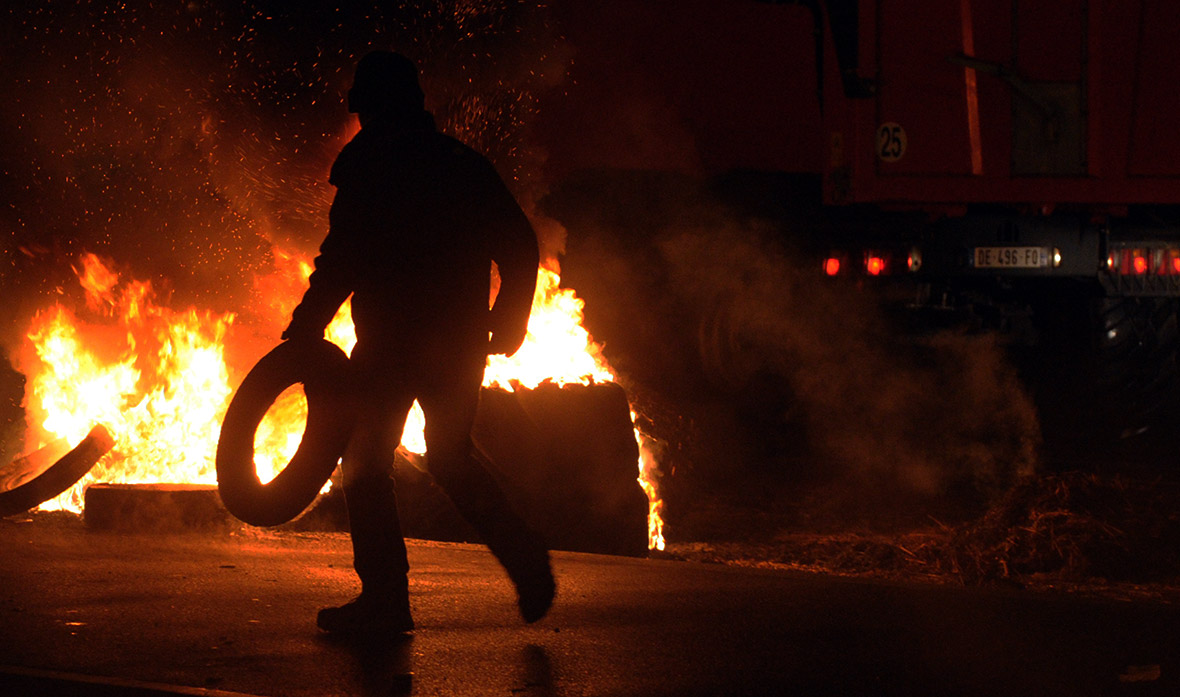 © Copyright IBTimes 2023. All rights reserved.