Hundreds of French taxi drivers, joined by others from Belgium and Spain, blocked Porte Maillot motorway in Paris today (26 January 2016) amid nationwide strikes and protests regarding working conditions and competition from new services such as Uber. The traditional taxi drivers – who do not require an app for their services – are protesting against what they consider to be unfair competition from companies relying on customers ordering taxis on their smartphones, which have faced a number of legal challenges in France.
French police fired tear gas at of the thousands of taxi drivers who lit fires on the interchange that leads to west of France's capital as dozens of drivers tried to march from the Porte Maillot intersection on to an eight-lane bypass. Police continued to prevent them from doing so through the use of the gas.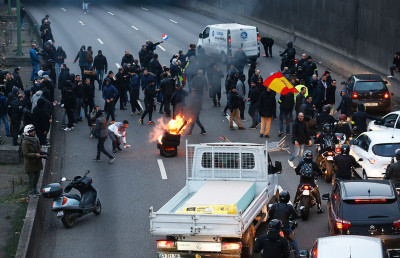 Rachid Boudjema, 37, president of the taxi drivers' union in Marseille, stated that Uber drivers "vandalise professionals who are paying taxes, who respect the rules". He described them as "American cowboys" who "want to destroy our system, the system we are all attached to".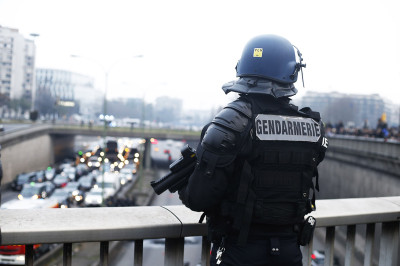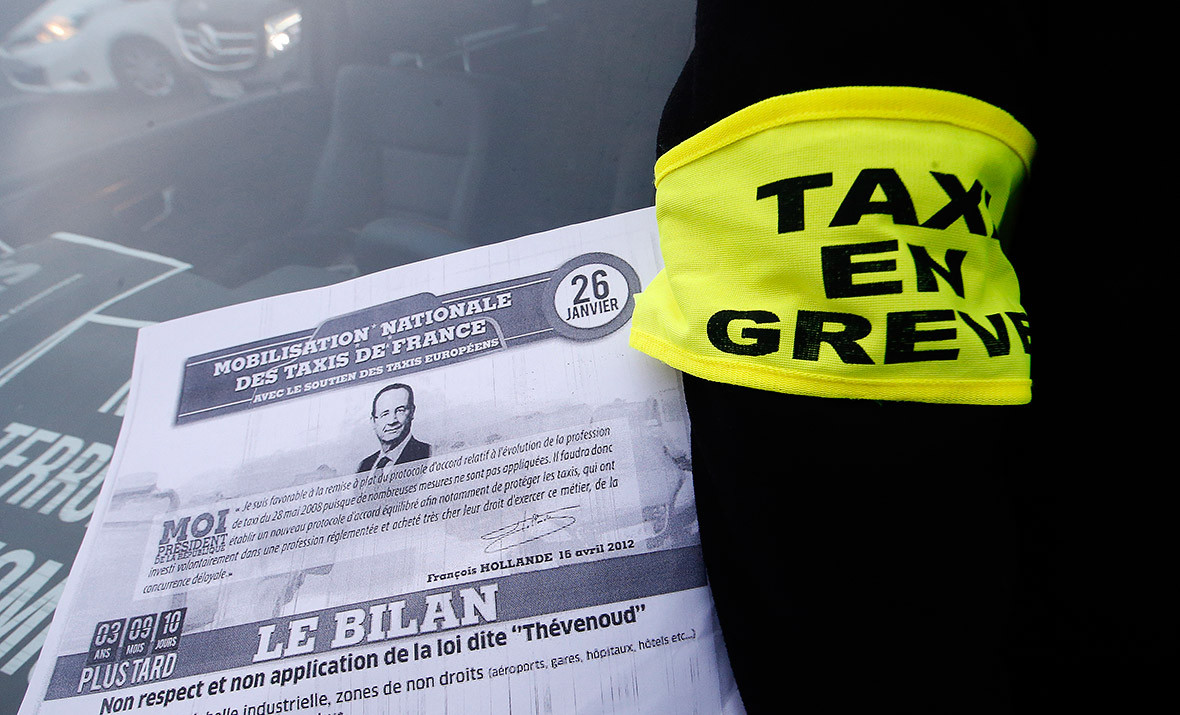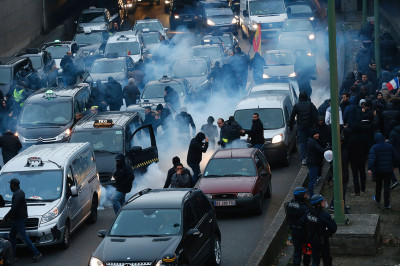 The protests meant that one in five flights were cancelled at Paris airports, while other flights faced delays due to air-traffic controllers staging a walkout as taxi drivers disrupted the roads. Other reports suggested that a taxi driver was injured at Orly airport while trying to block a bus entrance. Other public-service workers such as teachers are also on strike regarding a range of issues including wages, working conditions and education reforms – the latest challenge to Francois Hollande's Socialist government and its 'stop-and-start' efforts to modernise the economy.