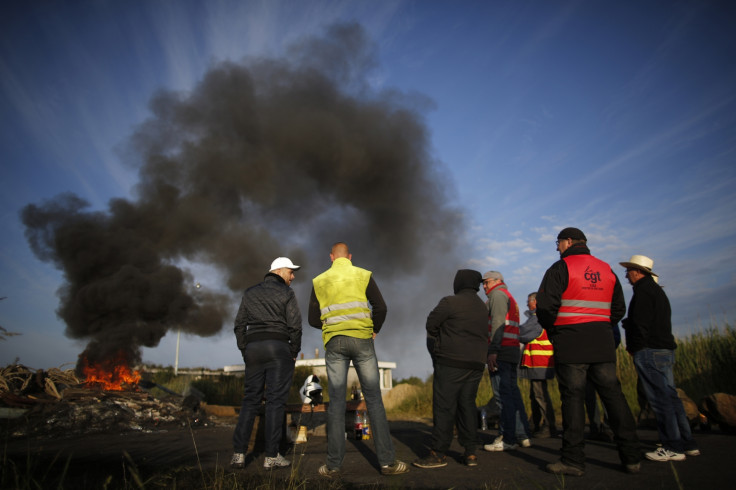 Strikes led by France's union workers threaten to cripple the country and its travel network as refineries, ports and air traffic control are affected in the eighth non-consecutive day of protest against a controversial labour bill.
The legislation, rushed through French parliament without a vote, is designed to facilitate hiring by curbing workers' rights and loosening France's statutory 35 hour week. The measures by the Hollande government have been met with fierce opposition by Workers from the General Confederation of Labour (CGT) and a coalition of other unions.
Le Monde reported industrial action was underway in Brest, Nantes, Rennes, Caen, and Havre at the start of the day. Road blocks, particularly in southern Avignon east of Amiens and in Toulouse have left trailing traffic and paralysed the transport system in many areas.
France 's civil aviation directorate has recommended that companies reduce their flights at from Paris Orly by 15%, due to the strike. A third of France's 12,000 petrol stations are now running dry because of the action, the BBC reported. Around 40% of petrol stations around Paris are struggling to get fuel, according to Transport Minister Alain Vidalies.
Blockades on France's refineries have created a petrol scare in the country over the last week. Six of eight refineries in total have been affected.
Most French ports have gone on strike, with docks closed until Friday, 26 May. The port workers' branch of the CGT chose to extend their action, in reaction to what they claimed was police violence in Fos-sur-Mer where security forces broke up a union picket on 24 May.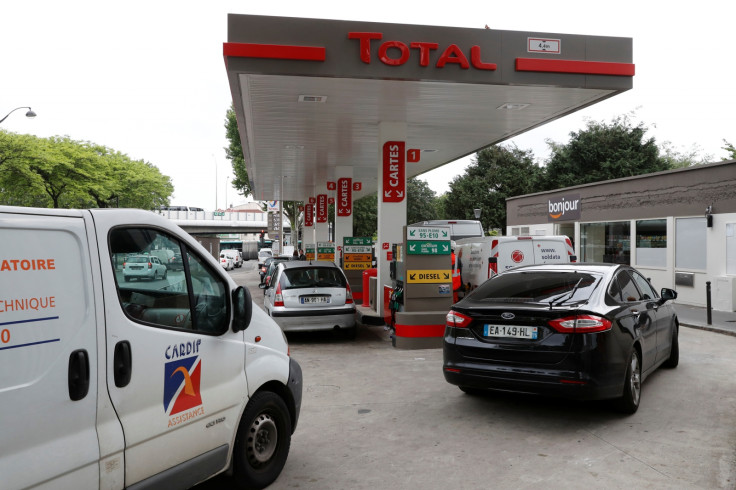 Of France's 19 nuclear power plants 16 have gone on strike. The majority CGT workers at the plants have voted to impose blockades with EDF which manages the facilities saying it is prepared to deal with the disruptions and normal service should continue.
Despite the widespread disruption, six in 10 French people (62%) feel the movement against the labour law us"justified", according to an poll commissioned by the television channel RTL. Le Parisien reported only 37% of respondents to its poll felt the unions were to blame for the current impasse.
In response to the mounting pressure French prime minister Manuel Valls has said there could be possible changes in a labour bill, adding the government will not abandon its plans. The CGT union has rejected the statements. The union has said the bill must be scrapped, not amended.