The new French labour law has so far caused enough trouble for the country, which is already reeling under fuel shortage following nationwide oil strike. And now the situation is set to worsen with nuclear plant workers joining the strike on Thursday.
The General Confederation of Labour (CGT) announced that 16 of the 19 nuclear plants in the country have voted in favour of a one-day strike. The nuclear plants account for about 75% of power supply to the nation.
Calling for scrapping the controversial labour law that was pushed through by the government in the lower house of the French parliament earlier in May, the protesting unions have disrupted fuel supplies by shutting down oil refineries and blocking their supplies across the nation. With the intention to put more pressure on the government by creating power supply crisis, the union urged nuclear plants to join the strike. Although the 16 power plants will halt their production for a day, it is not expected to cause any blackout, Reuters reported.
CGT energy and mining federation spokeswoman Marie-Claire Cailletaud reportedly said the strike action, which started Wednesday evening at 8pm Paris time, will reduce power output. However, the reactors will continue to run. "One cannot just turn off a nuclear plant, it is not like a thermal or hydro plant," she explained, adding that staff in at least four fossil fuel-fired plants has also voted to join the strike.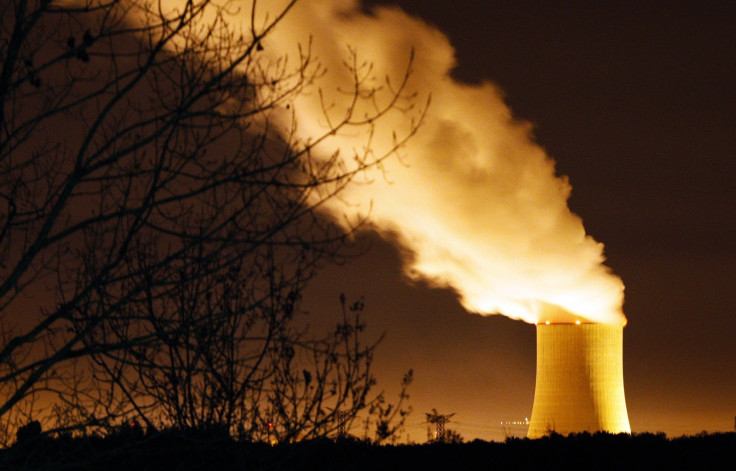 The 19 nuclear plants in France are run by state-controlled utility EDF. Reportedly, legal limits on strike action and EDF rules known as the Benat-Daures notes prevent any strike action to lead to power blackout in the country and thus, people might not directly face the consequence of the nuclear plant strike. However, it will push expenses for EDF higher as it will be forced to import power from neighbouring countries if there is a shortage of supply during the strike action.
Meanwhile, the French business community has sounded an alarm about the impact of the fuel shortage on the country's economy, the French edition of The Local reported.
"We, representatives of companies, are today sounding the alarm signal," an umbrella group of French business wrote in a post of Facebook on Wednesday. "This situation cannot continue without serious consequences for companies but equally for employees, who are faced with increasing daily difficulties. The current escalation goes beyond what is acceptable in a protest movement. Violent words and actions are not legitimate," the post read.
President François Hollande reportedly assured the people saying the government will do everything to ensure the French people and the country's economy get the required fuel supply.