When you think of a country, there's often one dish that springs to mind as being the stereotypical food of that nation. In England, maybe you would think of fish and chips, or perhaps in Germany the bratwurst would ring bells.
Well, now France has voted for the dish it thinks most represents Gallic cuisine – and beef bourguignon came out on top with its none-more-French combination of meat and wine.
The red wine and meat-based dish could be seen as an obvious choice for the French. It is a well-known recipe from the Burgundy region for a stew prepared with beef braised with red wine, along with vegetables such as carrots, mushrooms and shallots.
In a survey of 1,029 people conducted by the Toluna Institute, 23% voted for beef bourguignon. Blanquette de veau, or veal in a creme sauce, came in second place and steak frites took third spot.
Speaking to Le Parisian newspaper, Michelin-starred French chef Laurent Trochain was unsurprised by beef bourguignon's success. He said: "The result is logical. The traditional dishes echo our culinary heritage and at the same time have comforting values. They contain the simmering flavours from our childhood that we want to share with others around the world."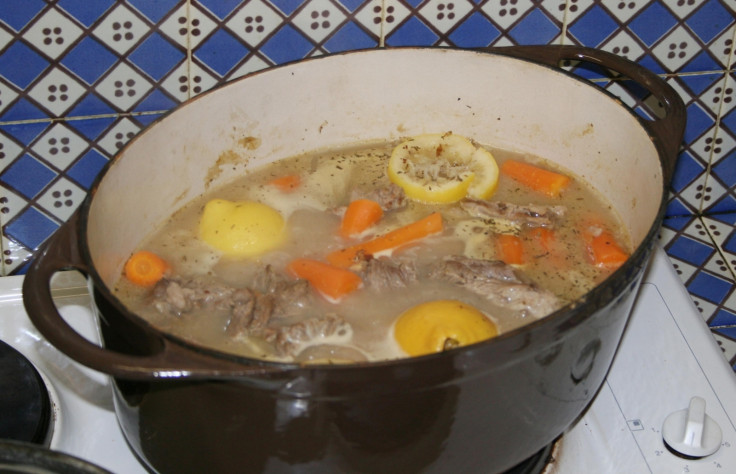 He was also not shocked by the appearance of steak frites in third place, a less sophisticated yet classic dish that is still found in brasseries. Trochain said: "Steak frites is a dish for friends that you can get in a brasserie at any time of the day. It can become gastronomic if you alter the cut of meat or vary the potatoes."
Pierre-Alexandre Teulié from France's Nestle Foundation, which commissioned the survey, said the results showed the French people's "strong attachment to longstanding tradition". He added: "We are still one of the rare cultures to sit for a long time around the dinner table."
The full top 10 dishes which represent French cuisine:
Beef bourguignon (23%)
Blanquette de veau, or veal in a creme sauce (11%)
Steak frites (10%)
Cassoulet (8%)
Magret de canard, or duck breast (5%)
Poulet frites, or chicken and chips (5%)
Escargots, or snails (5%)
Cuisses de grenouille, or frog's legs (4%)
Côte de boeuf, or rib-eye steak (3%)
Moules frites, or mussels and chips (3%)