The first round of what is being termed a close presidential race begins in France on Sunday (23 April) amid tight security, following the killing of a policeman in Paris three days ago. On Saturday, little less than a million voters in far-flung French territories voted, a day before voting officially begins in the European nation.
Four of the 11 candidates – far-right Marine Le Pen, conservative candidate Francois Fillion, far-left contender Jean-Luc Melenchon and liberal centrist Emmanuel Macron – are seen as frontrunners to secure a place in the run-off, which would take place on 7 May. As none of the candidates are expected to secure 50% of votes, two clear winners will face each other in the run-off.
To ensure no untoward incident occurs during the polls, over 50,000 police personnel and 7,000 troops have been deployed across France. Terror threats topped the election agenda mostly because France has been under a state of emergency for many months now.
More than 47 million people are eligible to cast vote in the country's closely-contested presidential election in decades and there has been a ban on opinion polls that came into effect on Friday.
With two anti-globalisation candidates in the run-up, the election is being closely watched by outsiders given the political environment across the world. All candidates have offered different visions for France – the world's fifth largest economy – when it comes to key issues such as terrorism, economy and immigration.
Political pundits and pollsters are hesitant to rule any surprise outcome especially after the results of the US elections and British referendum.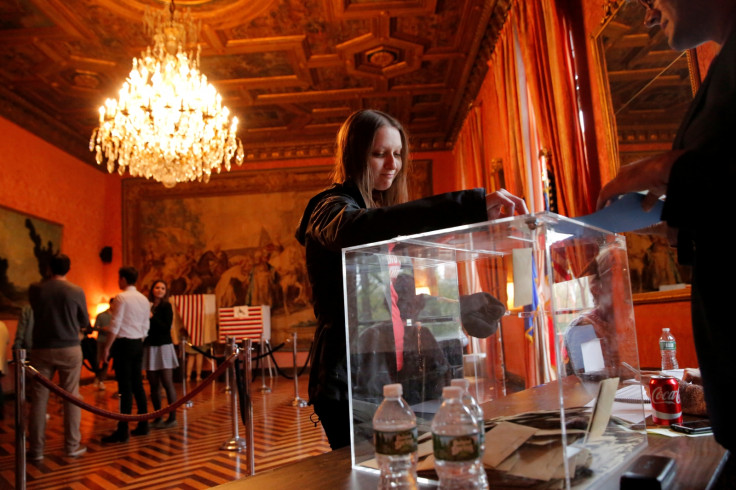 "This is the first time that the media's projections published at on the first day of voting will probably not give us the names of the two candidates that'll get into the second round – the vote will just be too close. It's extraordinary – never has a presidential election been so chaotic," Nicolas Lebourg, a political historian at the Montpellier University, told the Deutsche Welle.