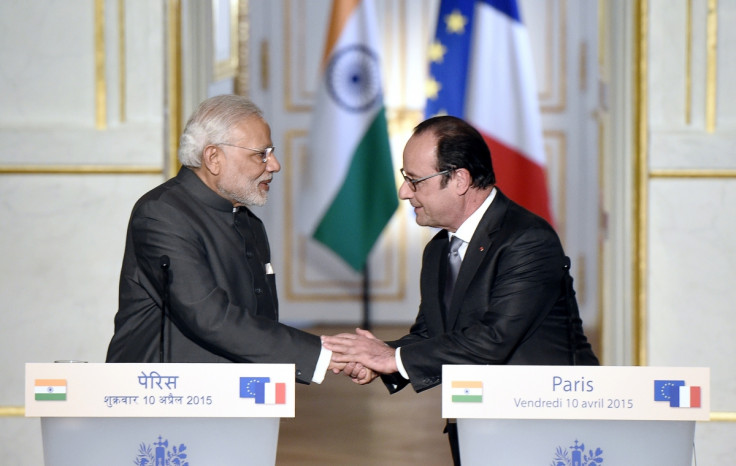 France has become the first country to invest in Indian Prime Minister Narendra Modi's Smart Cities project. The project has also attracted interest from Germany, the US and the United Arab Emirates, however, financial details have not been disclosed.
Francois Richier, the French Ambassador to India, announced on Wednesday (4 November) that France would be pledging more than €2bn (£1.4bn, $2.2bn) towards Modi's project. The European country's investment is said to go towards a special focus on the cities of Chandigarh, Nagpur and Pondicherry.
Speaking at the Towards Smart and Sustainable Cities seminar in India, Richier also said that France would be looking into pledging a further €200m to develop an extension of the Bangalore Metro. He noted that France had committed €600m to Smart Cities and other sustainability projects when Narendra Modi visited the European country in April.
Venkaiah Naidu, India's minister of urban development and parliamentary affairs, said: "India and France have a long-term economic and strategic partnership and the creation of smart cities was a great challenge, which could become a huge opportunity for French investment."
Narendra Modi announced the Smart Cities project shortly after being elected as prime minister in 2014. The project outlines plans to build 100 smart cities in India by 2022, which would be built with high-tech technology to improve the standards of living, while also ensuring that the cities are sustainable for the environment.
A nationwide competition was launched to choose the list of 100 Smart Cities, with a list of 98 being released in August. The chosen cities were evaluated based on their financial and institutional capacities, as well as their track records. They were then required to prepare smart city plans to be evaluated during a second stage of the competition, out of which the top 20 plans are expected to be funded by the government. The Indian government is said to have invested approximately $7bn (£4.6bn) into the scheme.
Speaking to the media earlier this year, Prime Minister Modi said: "For the first time in India, a challenge was being floated, in which the citizens of Urban India could contribute in the formulation of development visions of their cities. This competitive mechanism would end the top-down approach, and lead to people-centric urban development."