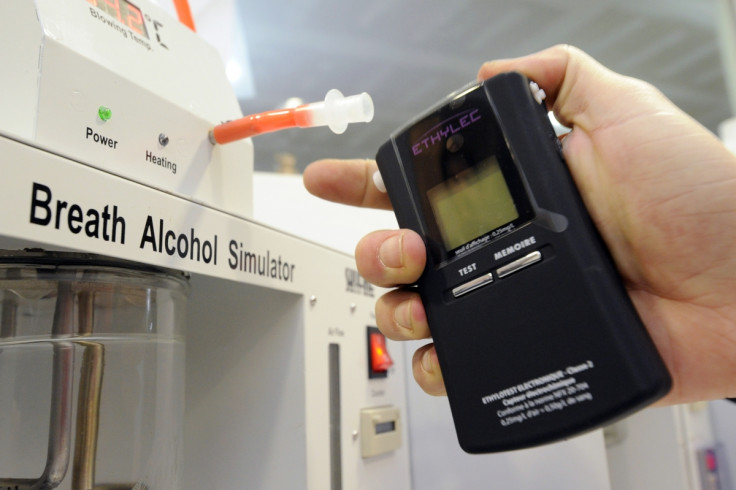 A 56-year-old Basque driver has been arrested after he was found driving under the influence of alcohol, driving 240km (149miles) with 4.75 grams of alcohol per litre (g /L) in his blood – a blood-alcohol level of intoxication normally synonymous with coma or even death.
The legal limit for driving in France is 0.25. Medically, levels greater than 3 or 4 g /L of blood can lead to coma, brain damage and death.
According to Sud Ouest newspaper, the French motorway gendarmes of Abzac arrested the drunk driver after finding him asleep in his car in the emergency lane of the A 89 motorway, which links the southern cities of Bordeaux to Périgueux.
One afternoon in late July, the security officers found the driver from the Basque Country asleep in the driving seat in the commune of Saint-Seurin sur l'Isle, with what they described as a very strong alcohol smell.
Almost fainting and unable to take the breathalyser test, the man was driven to hospital for blood tests which revealed a record 4.75 g /L of alcohol in his body.
Driver has no memories of what he drank or where he was headed
The local newspaper reported authorities have been unable to establish what the driver had drunk, as he does not remember. The man was also incapable of remembering what he was doing on the motorway, or where he was going when he stopped.
What Sud Ouest reported, however, was that the driver had entered the motorway at Saint-Martin-de-Seignanx, the border between the Basque Country and the Landes regions located some 240km from where he was found, and that he nearly fell in an ethylic coma, or loss of consciousness.
The driver's driving licence has been suspended for a minimum of more than six months, and he will be appear before the criminal court of Libourne in October.