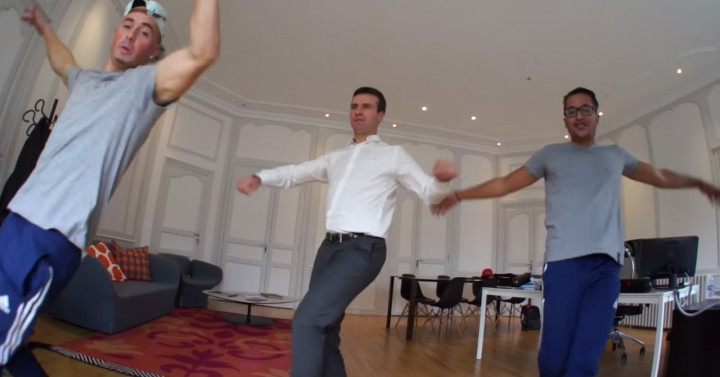 A French mayor break danced to hip hop music in his office in an online video produced to show that his town is not boring.
Hervé Blanché is seen jumping and standing on his hands as he cuts a rug with two professional dancers inside the city hall of Rochefort, western France, in the 40-second footage.
The clip was conceived by one of the two dancers, Tony Merguez, a Rochefort native.
The 26-year-old hip hop enthusiast said he was annoyed that his town, made famous by the 1967 musical The Young Girls of Rochefort with Catherine Deneuve, had grown a reputation as a sad and grey place.
"I wanted to show it in an original and different way. To show that you can have fun in Rochefort," he told SudOuest newspaper. "I'm tired of clichés that the city is sad and shabby".
He thus sought the help of the local centre-right mayor, who was surprisingly happy to take a break from his administrative work and show off his dancing moves.
The video, titled When Aziz and Tony M Give a Dance Lesson to the Mayor of Rochefort, was posted online earlier this week and has since been viewed more than 30,000 times.
"I'm delighted I was able to put under the spotlight the hip-hop dancers," Blanché told SudOuest.
Check the mayor's skills in the video below.