Paris Cartier Jewel Robbery: Gunmen Open Fire in Champs-Elysees District in Shocking Video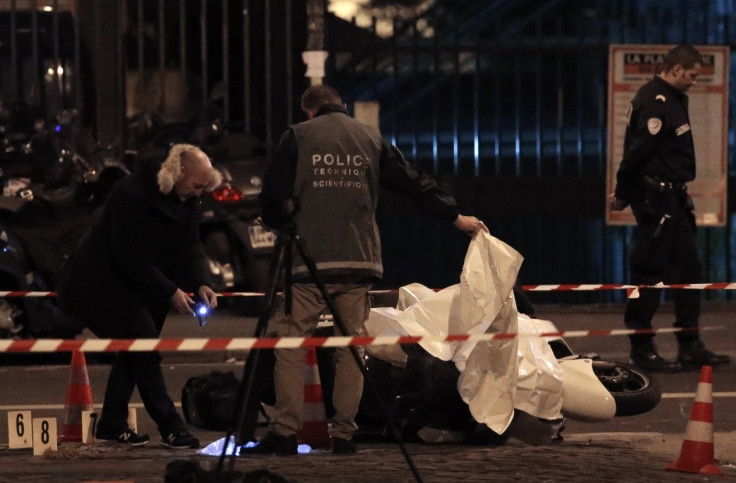 In scenes out of a thriller movie, jewel robbers are seen opening fire as they flee police on a motorbike in a busy high-end district in central Paris, in footage captured by an eyewitness.
The video obtained by Europe 1 shows two gunmen as they leave a Cartier jewellery boutique they have just robbed in the French capital and jump on a get-away scooter.
From the vehicle one of the two armed men shoots a weapon towards police near the scene of the robbery. Multiple bursts of gunfire are heard before the pair exit the frame.
The men were later arrested by police, after a high speed chase across the Seine River and a two hour hostage stand-off.
The armed robbers stormed into the iconic jewellery store in the Champs-Elysees shopping district, terrorising 13 staff and customers inside.
As police sirens approached they took the booty and dragged a woman outside the boutique at gunpoint.
They let her go moments later to jump on a motorbike, exchanging fire with security forces.
"I got my clients away from the window in order to avoid stray bullets going left and right that could hit one of them. So we went to the back of the bar and after we could hear gunfire," said Julien Reabourg, who works in a bar across the street.
After their scooter was disabled, the robbers took shelter inside a hair salon.
"They rushed into the first shop they could find and they took the manager of this hair salon hostage," said Philippe Goujoun, mayor of Paris 15th arrondissement.
Police cordoned off the area. After two hours the two, reportedly aged 23 and 30, surrendered. The stolen jewels were recovered and no one was injured, police said.
The suspects have not been named yet.
© Copyright IBTimes 2023. All rights reserved.