Motorists around France have been queueing to fill their fuel tanks, as strikes at oil refineries persist. Coupled with some panic buying, the disruption has led to fuel shortages in large parts of France.
France's CGT union is seeking to choke off power and fuel supplies and hamper the public transport network, in a showdown with a government that flatly refuses to withdraw a contested labour law reform. CGT warned the government that the European football tournament that opens in France on 10 June could be disrupted if it continues to refuse to back down.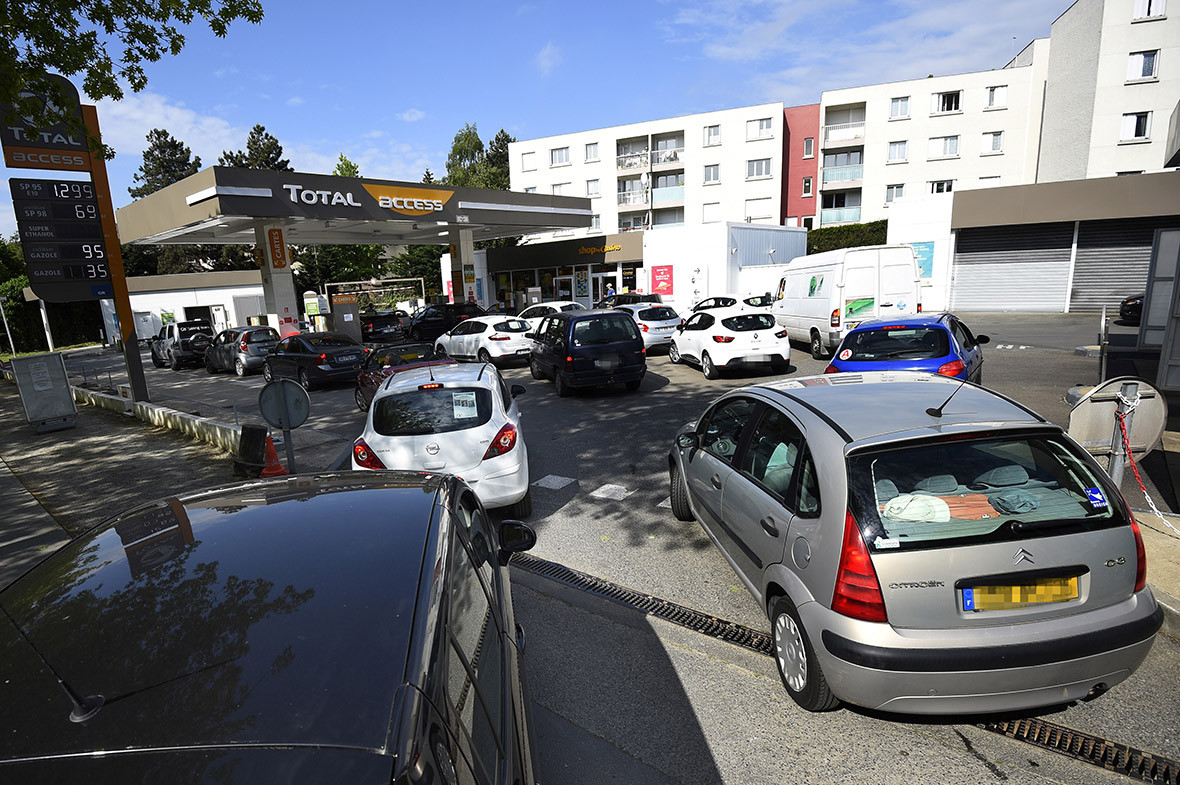 Tens of thousands of demonstrators took to the streets of cities around France and workers responded to the union call by stopping work at oil refineries, nuclear power plants and the railways, as well as erecting road blocks and burning wooden pallets and tyres at key ports like Le Havre.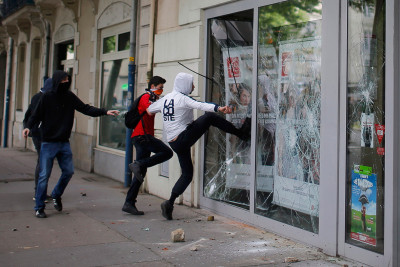 Prime Minister Manuel Valls insisted the government would not withdraw the law and said it would break up refinery blockades, saying there could be some tweaks to the reforms but not on any of its key planks. He was backed by the country's other big trade union, the CFDT.
After police intervention in recent days to lift blockades at refineries and fuel distribution depots, Valls said 20-30% of petrol stations were dry or short of certain fuels. Oil giant Total said all but one of its fuel distribution depots were working. It warned, however, that two of its five refineries in France were at a standstill and two more set to halt in coming days.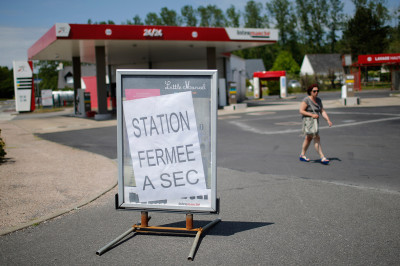 French nuclear power capacity was cut by as much as five gigawatts due to stoppages. That is equivalent to just over 6% of the country's total production capacity. With dockers striking at the southern port of Marseille, the number of ships waiting at sea to offload oil, gas and chemicals rose to 21 from what would normally be about five, the port authority said. hurting less than the previous week when a similar strike halved the number of trains running.
After months of rolling protests sparked by a reform that aims to make hiring and firing easier, the stoppages and street marches are being watched closely as a test of whether the CGT-led opposition is solid or at risk of fizzling out. The street marches were joined by scores of marchers from a youth protest movement called Nuit Debout (Night Rising). Police were deployed to counter risks of the fringe violence in which 350 police and several protesters have been hurt and more than 1,300 arrested at similar rallies in recent weeks.
The proposed law, aimed at boosting hiring after a decade of nearly 10% unemployment and slow but corrosive economic decline, has escalated into the toughest challenge yet to President Francois Hollande and his Socialist government. "There could be improvements and modifications" in the bill, Valls said on television. He didn't elaborate on what might be changed, and insisted that the "heart" of the bill — a measure weakening the power of unions over workplace rules — should remain. Withdrawing the bill "is not possible," he said.