France says Britain is not living up to its moral duty to take in Calais child refugees
French minister to tell Home Secretary Amber Rudd to speed up asylum claims.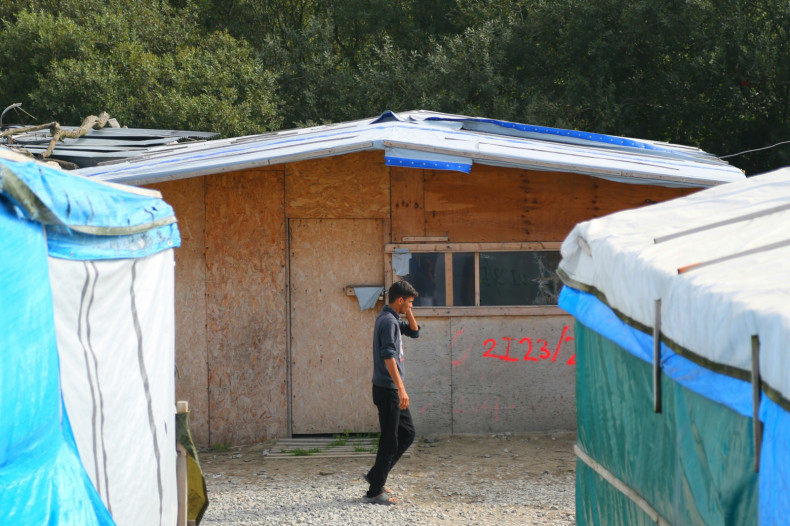 France's Interior Minister Bernard Cazeneuve, who is due to visit the English capital today (10 October) is expected to tell his British counterpart Amber Rudd that the UK has a moral duty to take in more unaccompanied children living in Calais' refugee camp.
The Jungle camp has been the source of much controversy as refugees, predominantly from war-torn countries in Africa and the Middle East, have endured its squalid conditions in the hope of crossing the border and entering the UK in passing lorries, which has resulted in a number of deaths.
French authorities announced last month that the camp will be shut in the coming weeks, but there are currently no provisions for the 1,022 unaccompanied minors living in the camp.
Cazeneuve, who will be meeting Rudd to discuss plans to dismantle the camp, is expected to urge the UK to speed up the asylum applications of hundreds of these unaccompanied children, or risk losing the confidence of the French public.
Of these, 178 children have been identified as the having legal right to be reunited with families in the UK, while others will be left to fend for themselves once the camp is demolished. France and the UK have blamed each other for failing to register the young refugees properly and pledging to give them sanctuary.
France: 'Britain must live up to its moral duty'
"We cannot imagine the UK with its traditions of human rights will refuse to admit unaccompanied minors into the UK. The main objective is to ensure that these minors have a better life in the UK where they have family or friends living in the country," a member of Cazeneuve's cabinet is quoted as saying by the Guardian.
"At present, the time it is taking for the British authorities to process these children is far too long. It needs to be cut to a matter of days. We need an agreement on this very urgently."
Cazeneuve told RTL radio: "I solemnly ask Britain to live up to its moral duty (...) There are several hundred isolated minors with family in Britain."
Activists working in France's Calais migrant camp have warned the camp's closure will have dramatic consequences for hundreds of unaccompanied minors who they fear will either take huge risks to try and enter the UK or simply disappear.
Mary Jones, who is responsible for a charity-run restaurant that provides free warm food for the children in the camp, told IBTimes UK British authorities need to take immediate action regarding minors with links to the UK.
The British teacher urged France to set out plans to ensure children's asylum claims are processed and they are re-housed before the destruction of the camp starts and the children are dispersed. During a partial demolition of the makeshift homes in February this year, aid workers estimated that as many as 100 children disappeared.
Lawyers for charity Help Refugees last week begun legal proceedings against the Home Office, saying ministers have breached duties to unaccompanied children, exposing them to serious risks by failing in their obligations to give them sanctuary.