France train shooting: Lawyer for Moroccan suspect Ayoub El-Khazzani says he 'just wanted to rob people'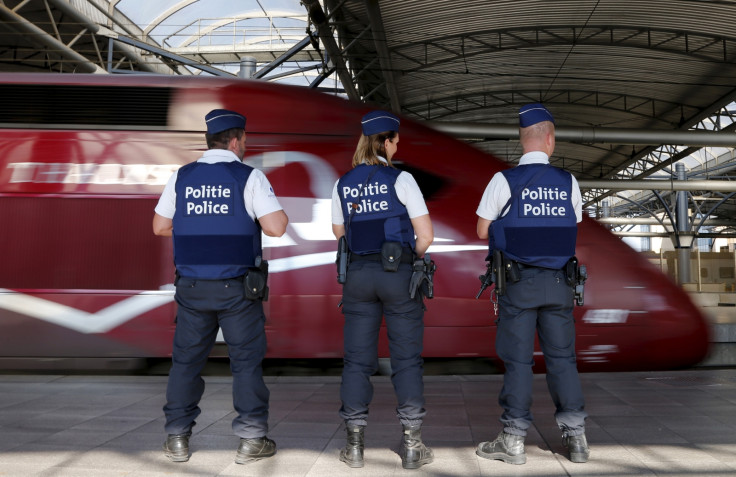 A lawyer for Moroccan gunman Ayoub El-Khazzani says the 26-year-old is "bewildered" at suggestions he was attempting to carry out a major terrorist attack aboard a high-speed train travelling between Amsterdam and Paris. Sophie David, who is no longer representing Khazzani, said he found a suitcase containing the weapons by chance and decided to rob passengers.
"He is dumbfounded that his act is being linked to terrorism," David told TV channel BFM. "He says that by chance he found a suitcase with a weapon, with a telephone, hidden away. He said he found it in the park which is just next to the Midi Station in Brussels, where he often sleeps with other homeless people."
Despite possessing 300 rounds of ammunition and shooting and stabbing passengers Khazzani had no intention of killing anyone, said David. "He planned to hold up the train, then shoot out a window and jump out to escape. When I told him about the media attention he didn't understand."
Prosecutors believe Khazzani could have massacred hundreds aboard the train if he had not been jumped by two US marines and a friend when he first started shooting. Spencer Stone, Alek Skarlatos and Anthony Sadler managed to disarm Khazzani when his weapon jammed, subduing him and trussing him up so he could be arrested. The three men will be personally thanked by French President Hollande in a special ceremony on Monday (24 August).
It has also emerged that a 28-year-old French banker may have been the first to attempt to tackle the gunman. Reports say the man tackled Khazzani and along with an American businessman who came to his aid managed to take one of the guns before the American was shot and injured. He will remain in hospital for a few days. Neither man has been identified.
It has also come to light that Khazzani, from Tetouan, settled in Spain in 2007 where he was arrested for drug offences several times before reportedly becoming radicalised at a mosque in Algeciras. Spanish officials warned French counterparts in 2014 that he could be moving to Paris. He then apparently went to Turkey and on to Syria before returning to Europe, settling in Belgium.
Khazzani is being held for questioning in Levallois-Perret near Paris. Counter-terrorism officers are attempting to discover if he has links with any terrorist groups such as Isis – also known as Islamic State.
© Copyright IBTimes 2023. All rights reserved.