France's former soldiers 'joined Islamic State' in Syria and Iraq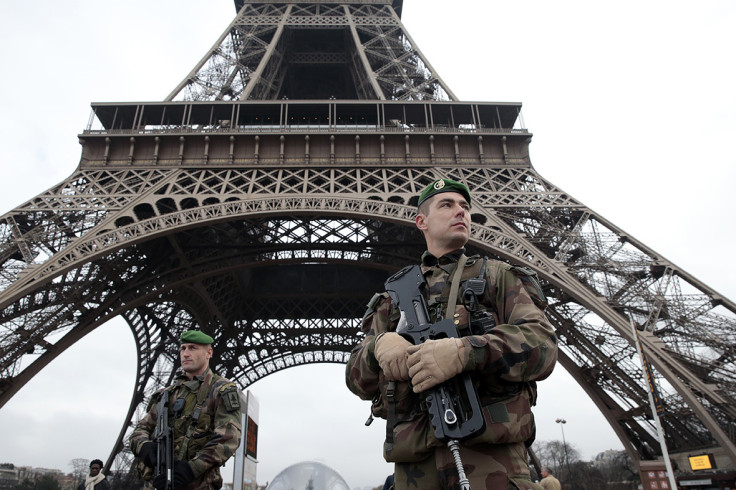 French defence minister Jean-Yves Le Drian has confirmed earlier media reports that former French soldiers have joined the ranks of the Islamic State (Isis) in Iraq and Syria, but added that the phenomenon is "extremely rare".
The news of "a dozen" French troops-turned-jihadists was first reported by AFP, which quoted an unnamed defence ministry source, and RFI radio.
"We estimate at around a dozen the number of former troops who have joined these networks," the source said. "Our concern is not former soldiers... It's preventing the phenomenon of radicalisation with our forces."
One defector is said to have become an emir in the Syrian eastern region of Deir Ezzor, where he is commanding a group of French recruits. Other former French soldiers are explosives experts in their twenties, according to RFI. Another combatant had allegedly served in the elite 1st Marine Infantry Parachute Regiment - one of Europe's most experienced special forces. They have all received solid training in combat, shooting and survival techniques.
But Le Drian sought to play down the magnitude of the phenomenon.
"Among jihadists there are former soldiers as well as from other professions...I don't think it's necessary to identify lists from a particular social entity to say that terrorism comes from there," he told RTL.
He also declined to give figures on the number of former troops involved.
"The fight against terrorism requires a minimum of secret action. I think it's better not to say more," he continued, stressing that the army is already "on watch" for any radicalisation risk.
"There are 3,000 people to monitor in France who are at risk of radicalisation or are already radicalised. Among them there are former military but we know that and we monitor them," he said.
© Copyright IBTimes 2023. All rights reserved.