Hundreds of high school students blockaded 16 high schools in the French capital with burning rubbish bins and makeshift barricades to protest the alleged rape of a young black man with a police baton and other incidents of police brutality.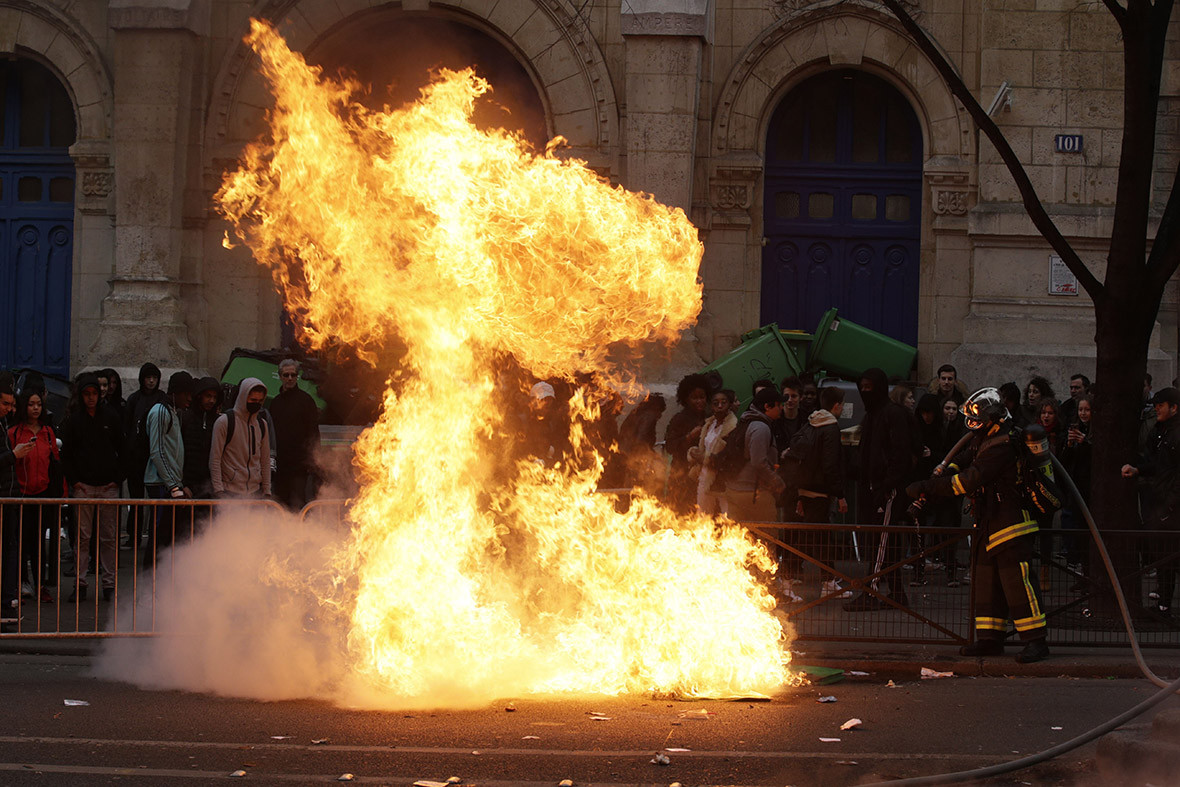 A crowd of protesting students, some hooded and carrying flares, also marched on the Place de la Nation in eastern Paris for a banned street rally. The Paris police department had warned people to stay away from a protest, saying it was not authorised and that there was a risk of violent groups causing trouble, as had happened over the last three weeks.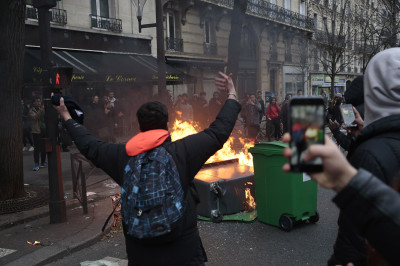 Four police officers have been suspended pending an inquiry into the incident that allegedly occurred on 2 February. One has been placed under formal investigation for suspected rape and three others for unnecessary use of force.
The 22-year-old black man identified only as Theo who says he was raped by French police with a baton in a Paris suburb thanked his supporters as he left hospital on Thursday 16 February. The notes and visits "helped me hang on ... made it possible for me to be here among you today," he said in a Facebook video.
Theo says he is still not healed after the alleged rape during an identity check in his hometown of Aulnay-sous-Bois. "Thanks to God, I walked out (of the hospital) on both my legs. When I was admitted, I was in a wheelchair and in very bad shape.... I will get some rest and will try to keep you informed," he said in his video.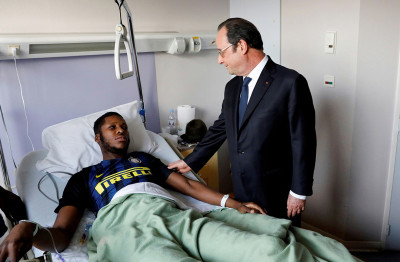 Theo is "becoming a symbol," his lawyer, Eric Dupond-Moretti, told The Associated Press — a young, black man working as an educator in a poor neighbourhood northeast of Paris who stood up against police violence.