France is set to hold its presidential elections in April and despite being so close to the finish line, a new contender is being considered – Barack Obama. A group of voters, unhappy with the current list of candidates, has launched a campaign to get the former US president to compete on French soil... so what if he's not a citizen.
The guerrilla campaign was launched with a website and online petition, which aims to collect 1 million signatures by 15 March, following which the organisers will try to convince Obama to apply for the job.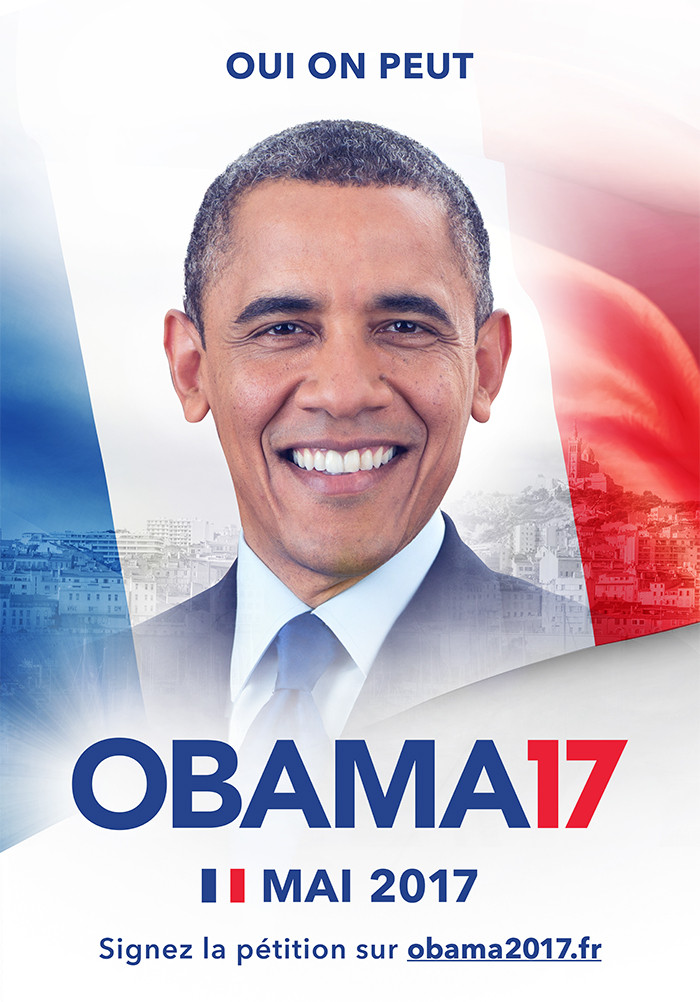 "Barack Obama has the best resume in the world for the job," the site mentions. "Because at a time when France is about to vote massively for the extreme right, we can still give a lesson of democracy to the planet by electing a French President, a foreigner."
Around 500 'Obama 17' posters have also been spotted across Paris featuring the Nobel Laureate's photograph and his US campaign slogan "Yes we can" in French ("Oui on peut").
"We just wanted to say that we've had enough of all of these guys," one of the organisers who goes by the name Antoine, told The Verge.
"In a campaign where we only talk about the scandals of [center-right candidate François] Fillon or the rise of [far-right candidate Marine] Le Pen, at a certain moment we told ourselves well, why not?" he explained.
Antoine and his fellow organisers are aware that Obama will never really compete but they believe he is the only candidate inspires hopes of a better future. "The only guy who's ever made me feel that way is Obama," he said.
"The reality, of course, is that it will never happen," he added. "But in another world, in 100 years or 200 years, it may not be a problem."
The petition has already received over 35,000 signatures as of 24 February.