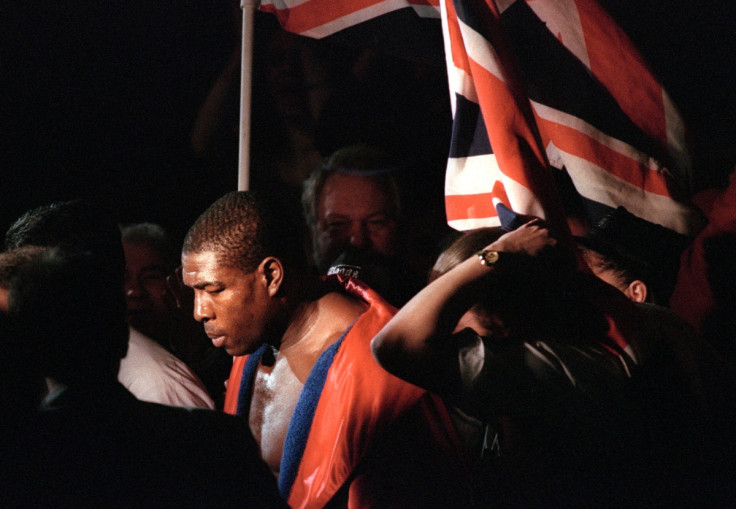 Former British world heavyweight champion, Frank Bruno surprised the world when he announced during an interview on ITV's This Morning of his intention to return to boxing at the age of 54. Hours after his announcement, however, Bruno confirmed that his agent had received a notice from the British Boxing Board of Control that he would not be granted a licence to box.
Bruno has suffered from bipolar disorder in recent years and has not fought since being defeated by Mike Tyson in a 1996 match. In an interview with the morning show, Bruno said: "I've been in the gym all the time, that's why I want to come back into boxing."
After being asked if that was a good idea, he replied: "I haven't got a choice. I train every day." He added that he uses the gym to burn off energy and dislikes being "mugged off" in challenged by younger boxers, the BBC reported. "I can't sit down and let these so-called promoters say Anthony Joshua can knock me out in two rounds when I'm not even dead," he said.
The 1995 WBC world champion also made revelations concerning his mental condition. He said his bipolar disorder medication was giving him problems. "They made me suicidal," the boxing icon said. "They mess up my head. I can't sleep. I have so much energy."
His announcement led many to speak against his plans to return to boxing. "Do not let Frank Bruno complete please no," tweeted Jon Ferguson, an MMA podcaster. "Frank Bruno is mentally ill & he needs serious long term help & support, any boxing council who gives him a license should be prosecuted," tweeted another.
Boxing manager Dave Coldwell added: "Is this comeback talk tongue in cheek? Please tell me no one would actually 'help' Frank Bruno to fight in the ring again?!" Coldwell added that he does not believe any promoter would put Bruno in one of their shows.