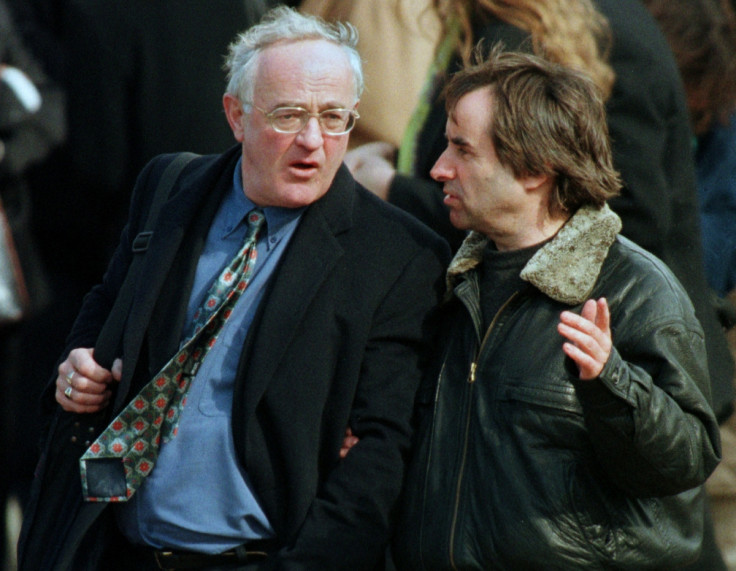 Frank Kelly, who played the iconic character Father Jack in the Irish sitcom Father Ted, has died at the age of 77. The foul-mouthed Father Jack might have been his most famous role, but Kelly was an actor with six decades of experience both in his native Ireland and outside. Recently, he appeared in Emmerdale and Mrs Brown's Boys D'Movie.
In a quirk of fate, Kelly died 18 years to the day after his Father Ted co-star Dermot Morgan, who passed away on Sunday 28 February 1998. Graham Linehan, who wrote the show, paid tribute on Twitter.
As the perpetually drunk Father Jack, Kelly gave life to a memorable comedy iconoclast. Though his dialogue largely consisted of barked cries of "feck", "drink", "girls" and "arse", the show sent shockwaves through Ireland's still very Catholic establishment in the 1990s. The show only ran for three series and a Christmas special on Channel 4 in Britain, but it is very fondly remembered.
Kelly had suffered from a series of health problems in recent years, announcing in November that he had been diagnosed with Parkinson's disease. He said at the time: "I've been working as an actor for over 50 years, and a shaky hand certainly won't stop me.
"I'm quietly confident that I've had this for years and years. If you are watching what you are doing, you can control it.
"You might have heard of the American actor Michael J Fox, who was diagnosed with Parkinson's 22 years ago and is still working today. I'm the same."
In 2011 he entered remission after suffering from bowel cancer, while he was also treated for skin cancer last year and had experienced intermittent heart problems.
Kelly is survived by his wife of 51 years Bairbre, seven children and 17 grandchildren.