Chelsea midfielder Frank Lampard will sign a new contract at Stamford Bridge, according to former manager Avram Grant.
Lampard, who took his career goal tally for The Blues to 200 in the win over former side West Ham United, simultaneously going within two of Bobby Tambling's record as the club's highest ever goalscorer, is yet to agree a contract extension beyond the end of the season.
With the club unwilling to compromise on their policy of not offering two-year deals to players in their 30s, with Didier Drogba among those allowed to leave Chelsea last summer upon a new deal not being agreed.
However, Grant is optimistic Lampard will be handed the contact he so desirers so that Chelsea can continue to benefit from the twilight of his career.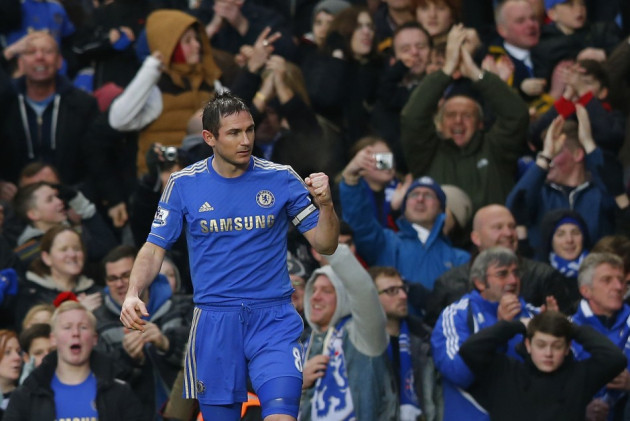 "I don't know that he definitely not be," Grant told talkSPORT.
"There is a situation with Frank that could change. There is always negotiation that we don't know what will happen behind the curtain. I think Frank is good for Chelsea and for me is like Paul Scholes and Ryan Giggs for Man United.
"He's good in the dressing room, his ambition is to win titles which I think all the young players need now at Chelsea, and there is some good talent. They need a winning mentality which Frank can bring and I think at the end of the day Frank will stay for one more year at least."
Captain John Terry could suffer similar ignominy of leaving west London following the expiry of his contract in 2014, with the club's precedent likely to lead to the departure of their legendary captain.
Terry says should Lampard leave, Chelsea would be losing their greatest ever player.
"You talk about Gianfranco Zola and the best players to have played at the club, but for me Lampard is certainly the best," he said.
"It's incredible the number of goals he has scored at a high level, the Champions League and Premier League.
"You can only single out two players to play consistently well and to score goals over the course of the last 10-15 years and that is him and Ryan Giggs," he added.
"The willingness he has shown to improve and try and reach these records is fantastic. He is an example to all the players here and we're all hoping he does it."