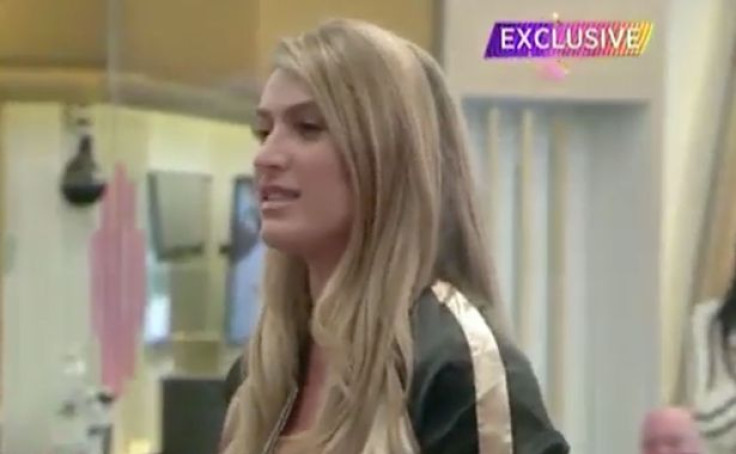 Stephen Bear put his juvenile antics to one side on last night's episode (18 August) – for the most part – as he was confronted by his now ex-girlfriend Lillie Lexie Gregg during the shopping task about cheating on her with evicted housemate Chloe Khan.
Lillie – who met Bear while starring on Ex on the Beach together – shocked Bear by entering the house while he balanced three doughnuts on top of his head during the task. Housemates were to undertake a series of simple challenges while Big Brother threw numerous distractions their way – and Lillie was by far the biggest surprise.
The 26-year-old love rat didn't say a word during or after his former beau said her piece as she cried, "This is the hardest thing I have ever had to do." Bear's fellow housemates were also flabbergasted by Lillie's entrance and were visibly moved by her honest speech to the unfaithful reality star.
The blonde beauty walked in and said: "Hi, I was Stephen's girlfriend." Bear froze in anguish and remained silent as housemates covered their mouths in shock.
Lillie spoke with tears running down her face, continuing: "This is the hardest thing I've ever had to do, I just needed to see you... it's so surreal... I'm having to watch this from home. You had me with you until the car came to collect you, you left me with your family.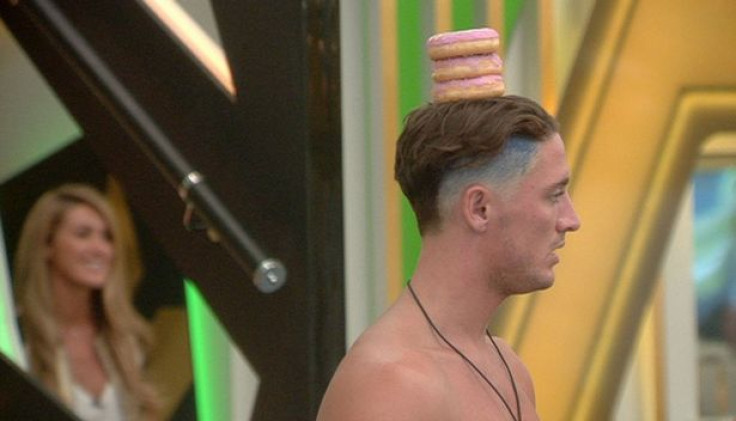 "You asked me to be there when you got home, I was supporting you 100%. The embarrassment and humiliation I've had... this is all one big game to you, it's a joke at my expense."
After stating her opinion, Bear held back the tears before shrugging. He later tried to justify his actions – repeatedly cheating on Lillie with glamour model Chloe – in the diary room.
He said: "In the long run she would have got hurt a lot more. I would have married her! I think about her everyday. I can't be with her; it's not fair on her.
"I was adamant I wasn't going to get with no one. Everything happens for a reason, she's had a lucky escape from me. It took me 26 years to find someone I care about," he added.
Following her ephemeral appearance on Thursday night's CBB, Lillie tweeted: "Hardest decision to go in the house...It was for closure & that's what I got. Thankyou again for all of the kind messages it's appreciated."
Body language expert Judi James – who starred on Celebrity Big Brother's Bit on the Side following the episode last night to discuss Bear's antics – has analysed his behaviour and reaction to Lillie. She has written on the situation exclusively for IBTimes UK.
James claims that Bear wears a 'mask' and is playing 'the victim' by making it all Lillie's fault. Read her verdict below.