CBB: Body language expert explains Bear's 'cold' shrug after ex-girlfriend Lillie's heartfelt speech
Lillie said he was left 'humiliated' after Bear cheated on her with housemate Chloe Khan.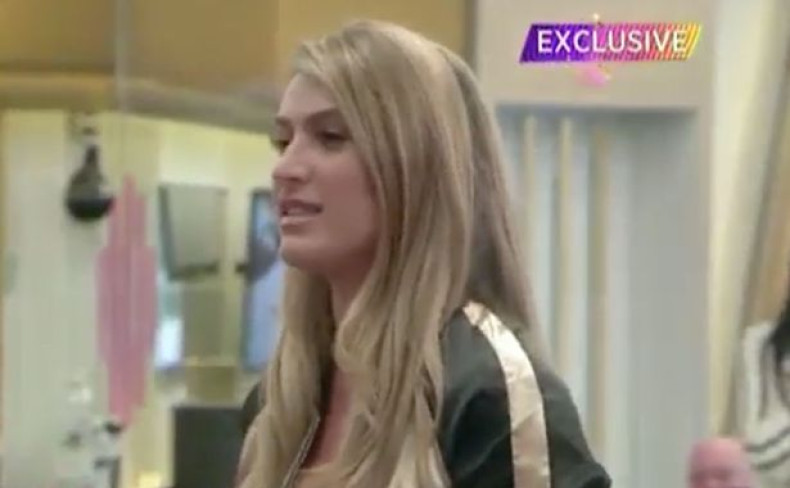 Stephen Bear put his juvenile antics to one side on last night's episode (18 August) – for the most part – as he was confronted by his now ex-girlfriend Lillie Lexie Gregg during the shopping task about cheating on her with evicted housemate Chloe Khan.
Lillie – who met Bear while starring on Ex on the Beach together – shocked Bear by entering the house while he balanced three doughnuts on top of his head during the task. Housemates were to undertake a series of simple challenges while Big Brother threw numerous distractions their way – and Lillie was by far the biggest surprise.
The 26-year-old love rat didn't say a word during or after his former beau said her piece as she cried, "This is the hardest thing I have ever had to do." Bear's fellow housemates were also flabbergasted by Lillie's entrance and were visibly moved by her honest speech to the unfaithful reality star.
The blonde beauty walked in and said: "Hi, I was Stephen's girlfriend." Bear froze in anguish and remained silent as housemates covered their mouths in shock.
Lillie spoke with tears running down her face, continuing: "This is the hardest thing I've ever had to do, I just needed to see you... it's so surreal... I'm having to watch this from home. You had me with you until the car came to collect you, you left me with your family.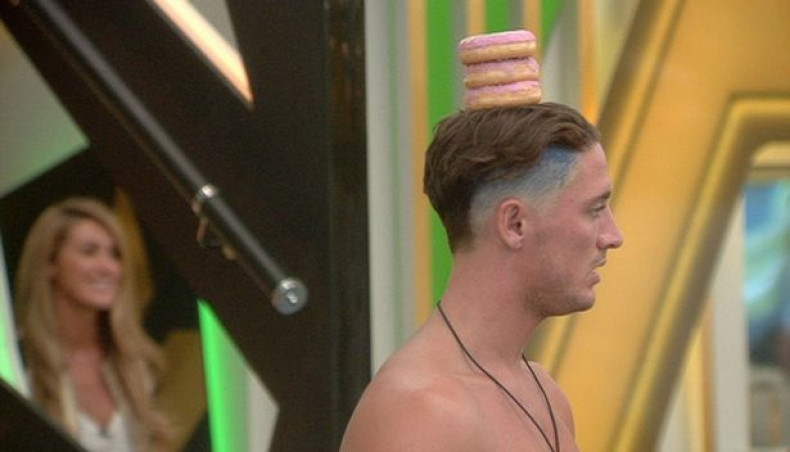 "You asked me to be there when you got home, I was supporting you 100%. The embarrassment and humiliation I've had... this is all one big game to you, it's a joke at my expense."
After stating her opinion, Bear held back the tears before shrugging. He later tried to justify his actions – repeatedly cheating on Lillie with glamour model Chloe – in the diary room.
He said: "In the long run she would have got hurt a lot more. I would have married her! I think about her everyday. I can't be with her; it's not fair on her.
"I was adamant I wasn't going to get with no one. Everything happens for a reason, she's had a lucky escape from me. It took me 26 years to find someone I care about," he added.
Following her ephemeral appearance on Thursday night's CBB, Lillie tweeted: "Hardest decision to go in the house...It was for closure & that's what I got. Thankyou again for all of the kind messages it's appreciated."
Body language expert Judi James – who starred on Celebrity Big Brother's Bit on the Side following the episode last night to discuss Bear's antics – has analysed his behaviour and reaction to Lillie. She has written on the situation exclusively for IBTimes UK.
James claims that Bear wears a 'mask' and is playing 'the victim' by making it all Lillie's fault. Read her verdict below.
Bear - interestingly - was doing a task that required minimum movement and suddenly the house rule-breaker became the rule-keeper as he decided to stand static while Lillie stood in front of him talking him through her broken heart. She was calm and classy and clearly devastated by his relationship with Chloe. As she stood in front of him crying Bear employed some eye cut-offs being suddenly unable to use eye contact for more than a second at a time and his constant tongue-poke gesture signaled rejection of what was happening to him.
Bear prides himself on his lack of fear but he has a love of masks, wearing a paper mask or face paint during nominations which suggests a desire to hide his true feelings like fear. With Lillie in front of him he had nowhere to hide but the one telling gesture that he emerged with when she finished was a shoulder shrug. Shrugging is always the non-verbal version of the word 'whatever' but as an act of bravado it looked uncaring and cold.
Bear's response in the diary room gave what was probably the only glimpse of real emotion from a guy who trades on banter and cocky exchanges. His wide leg splay signaled it was business as usual on the cocky front but his furious picking away at the ring on his wedding finger and his long sighs and silences suggested something deeper might be going on.
We finally got tears but his dialogue became telling. Bear is close to the finishing line and picking up votes and fans along the way so it seemed it was time for him to play the victim rather than Lillie. He told us it was the hardest thing he had had to do and that it had taken him 26 years to find someone to love, all as though it was Lillie who had dumped him on camera and paired off with someone else. He even became angry with her for coming in and doing that and his body language and words illustrated one of the best acts of self-justification and ego resilience that I have seen in years.
Like any politician Bear seems to know that body language speaks louder than words or deeds and I suspect seeing this loud trouble-maker in tears could gain more sympathy overall than his treatment of his girlfriend and the way he seems to be re-branding by making it all her fault.