Fred Phelps: Excommunicated Gay Hate Pastor Dead at 84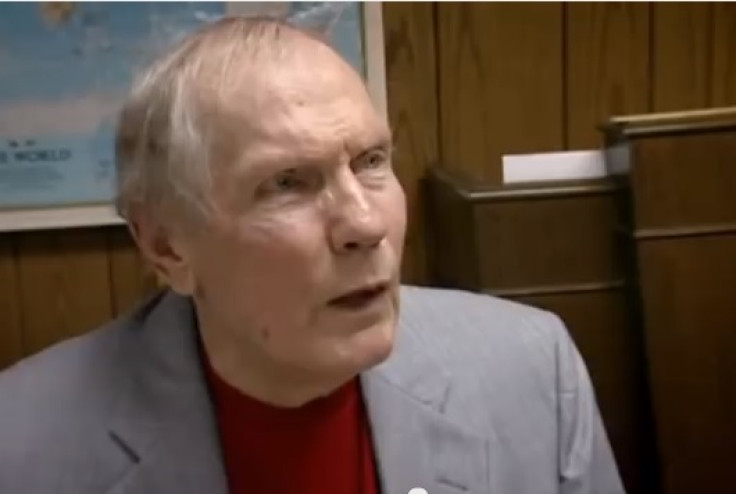 Fred Phelps Sr, the gay hate pastor who founded the controversial Westboro Baptist Church, has died at the age of 84 after being admitted to a hospice with an unknown illness.
WIBW-TV in Topeka said the pastor's son Tim Phelps revealed his father died just before midnight. He was being cared for in a Shawnee County facility.
While the cause of death is unknown, earlier this week the Topeka Capital-Journal reported he was suffering from respiratory problems and was "unresponsive".
The Journal also said his health had deteriorated since being excommunicated from the WBC last year. He had reportedly stopped eating and drinking after being ousted from the Church.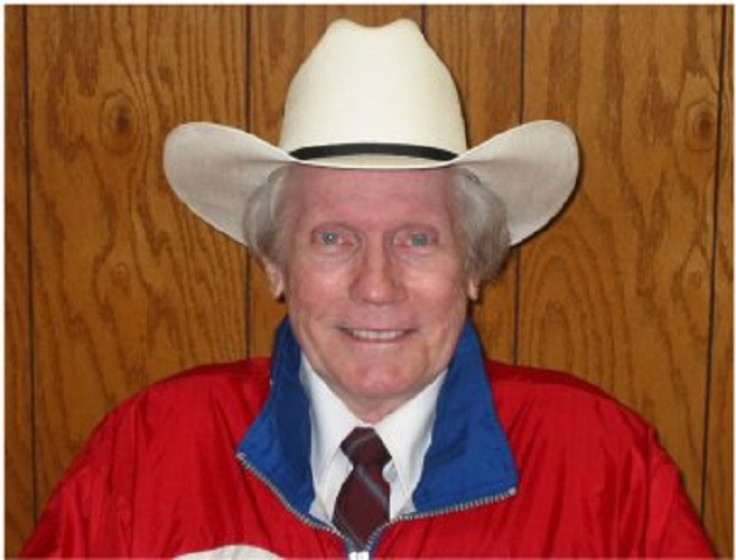 A hugely controversial and widely hated figure, Phelps was renowned for his anti-gay beliefs. He and his fellow church members would regularly picket the funerals of gay men and women, most notably homosexual servicemen returning from Afghanistan, where they held banners saying "Thank God for IEDs".
Phelps and his family became infamous in the UK following a Louis Theroux documentary called The Most Hated Family in America.
In an interview following his film, Theroux said that while many members of the Phelps family were kind and intelligent, the patriarch of the clan had a dark side.
"I think that the pastor [Fred Phelps Sr.] is not a very nice person," he said. "I think he's an angry person who's twisted the Bible and picked and chosen verses that support his anger, that sort of justify his anger, and he's instilled that in his children and they've passed it on to their children" Theroux said.
"Although the second and third generation are by and large quite nice people from what I saw, they still live under the influence of their Gramps.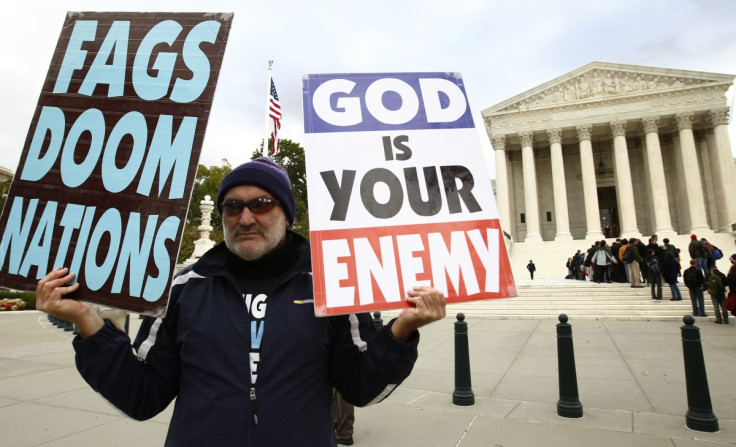 "It shows you what strange avenues the religious impulse can take you down. I think another part of the answer is that parts of the Christian Bible are pretty weird.
"There's a lot of weird stuff in there and when you take that and you add this angry, domineering kind of a father figure, which is Gramps, and you add that he has sort of separated them off from other people, other families and driven them to achieve a lot, and he was kind of a charismatic guy, and still is up to a point.
"He was a very verbal, very persuasive, an extremely compelling speaker. All these things added together combined to make a powerful influence."
Phelps' health condition was announced by his estranged atheist son Nathan Phelps in a Facebook post earlier this week. He wrote: ""I've learned that my father, Fred Phelps Sr, pastor of the 'God Hates Fags' WBC, was ex-communicated from the 'church' back in August of 2013. He is now on the edge of death at Midland Hospice house in Topeka, Kansas.
"I'm not sure how I feel about this. Terribly ironic that his devotion to his god ends this way. Destroyed by the monster he made."
© Copyright IBTimes 2023. All rights reserved.