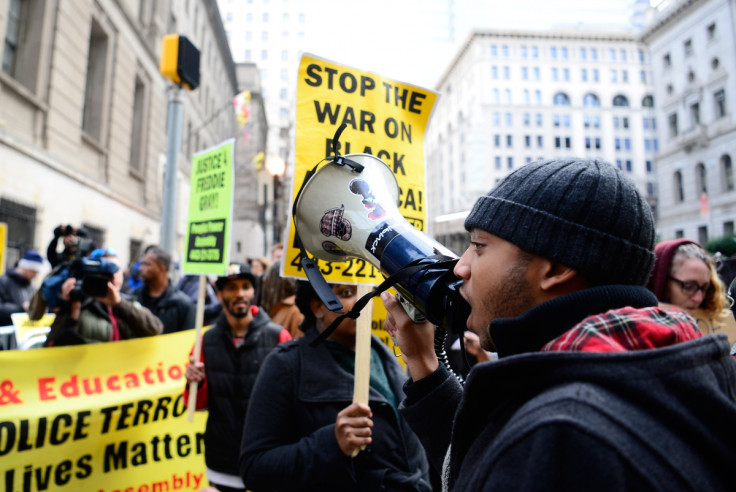 Despite more than 16 hours of deliberation over three days, the jury in the trial of the first police officer charged with the death of Freddie Gray, could not reach a verdict. Judge Barry G Williams declared a mistrial in the case of Baltimore police officer William Porter on 16 December, after telling the jury it had acted diligently.
Porter faced charges of manslaughter, second-degree assault, reckless endangerment and misconduct in office. Gray's death on 19 April – which came just a week after sustaining a neck injury while in police custody – sparked massive protests in Baltimore and led to six officers being charged.
According to NBC News, prosecutors considered Porter's case the strongest and it was being used as a benchmark for how the following five trials could go. During the trial, prosecutors argued that Porter failed to take care of Gray while he was in police custody by not getting him medical care or buckling his seatbelt. The 26-year-old, who took the stand in his defence said Gray was "unable to give me a reason for a medical emergency" and that it was not his responsibility to seatbelt individuals who have been arrested.
The jury, consisting of four black women, three black men, three white women and two white men, began deliberations on 14 December. On the second day, the jury told Williams that they were deadlocked and they were sent back for further consideration.
A day later, the jury asked for a transcript of witness testimony, but their request was denied. They later announced to the court that they were hung. "You've been diligent," Judge Williams said, "thank you for your diligence." The judge dismissed jurors and told them he would have additional information for them later.
Following the announcement of a mistrial, protesters began demonstrations in front of the courthouse, The Washington Post reported. "They just declared a mistrial. That means justice has not been found," protester Kwame Rose shouted into a bullhorn. He added: "Do not tell us to protest in peace." A crowd of around two dozen people shouted: "Indict, convict, send those killer cops to jail." The crowd was then told by a sheriff's deputy that they were allowed to protest, but not allowed to use bullhorns or assemble in front of the courthouse.
An administrative hearing will be held tomorrow (17 December) to determine a new court date. Porter was given the option to appear during the hearing, but he declined. Porter faces a maximum sentence of about 25 years. The five remaining trials are scheduled to begin early next year.