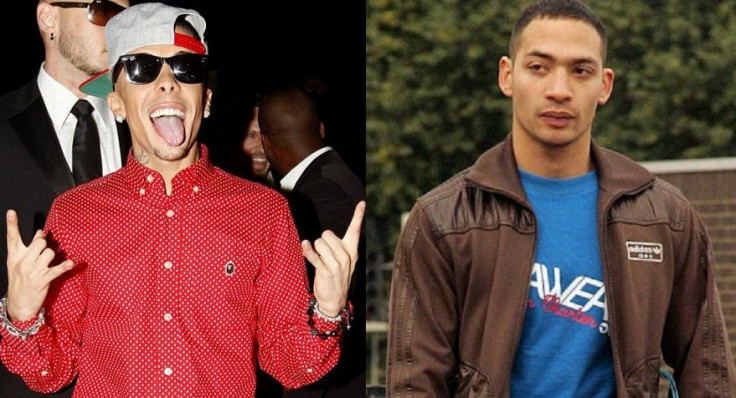 Dappy has sparked outrage by paying tribute to Learco Chindamo, the killer of headmaster Philip Lawrence, in his new music video.
The former N-Dubz rapper called for the release of Chindamo in the opening credits of Tarzan 2 with the message: "Free Leo Chindamo".
Mr Lawrence's widow, Frances, of Ham, west London, said she was disgusted by Dappy's tribute.
She told The Sun: "I haven't heard the song yet. But I don't think it is right someone should be making money from using his name in a song."
Chindamo was jailed for the 1995 killing of his head teacher Philip Lawrence who he stabbed to death outside the gates of St George's RC School in west London's Maida Vale after Lawrence intervened after a pupil was attacked.
Chindamo, who was 15 at the time, was jailed indefinitely in 1996 for murder.
Italian-born Chindamo, now 31, was released on licence in July 2010 but was sent back to prison four months later after being arrested for an alleged mugging.
He was cleared but had to serve the rest of his original life term because he breached conditions of his licence by associating with former gang members and drinking on the streets. He is due for release next year.
Chindamo, who came to Britain at the age of six, faced further condemnation at the time for the murder, after an Immigration Tribunal ruled that he could not be deported.
Deporting him back to his mother's native Philippines or to his birthplace of Italy was concluded to be a breach his human rights and his right to a family life in the UK.