Pastor Evan Mawarire, leader of the #ThisFlag protest movement that spearheaded last week's largely successful nationwide "stay-away day" in Zimbabwe has renewed calls for new protests, as the mass action has started to have regional ramifications.
A social media campaign dubbed "ThisFlag" and "ZimShutDown2016" saw Zimbabwean citizens stay home last week, effectively closing down businesses, shops and schools, in protest against President Robert Mugabe and his ruling Zanu-PF.
South Africa and Zimbabwe are both members of the Southern African Development Community (SADC), and the South African ruling African National Congress (ANC) party has always considered Mugabe's Zanu-PF as a fraternal liberation movement.
South African trade union backs Zimbabwe protests
However, the South African trade union federation (Cosatu) on 13 July broke ranks with its ANC ally by backing the protests in Zimbabwe a day after the ANC claimed the protest movement was linked to foreign interference and "sponsored elements seeking regime change".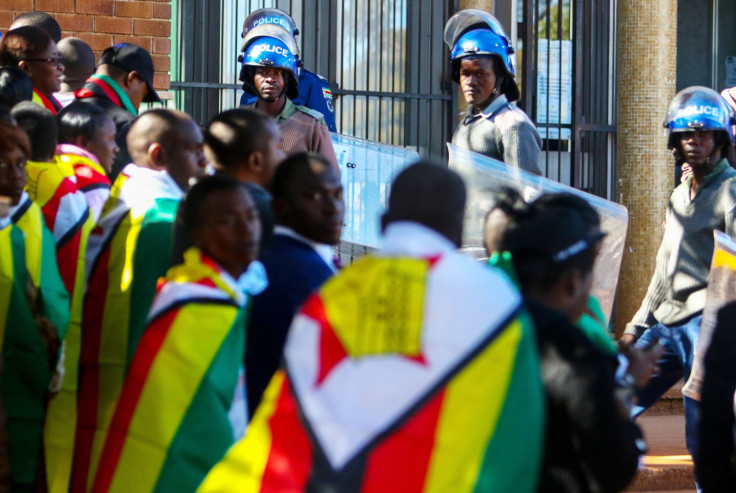 "Cosatu urges the people of Zimbabwe to continue with the struggle and not to watch idly while the government tramples upon the rights of workers and ordinary citizens," Bongani Masuku, Cosatu's international relations secretary, said in a statement on 13 July. "Such coordinated mass action is the only language that unresponsive regimes understand."
Cosatu, which met its Zimbabwean counterpart, the Zimbabwean Congress of Trade Unions (ZCTU), in the South African capital Johannesburg on 13 July, called for the release of all those detained during the protests.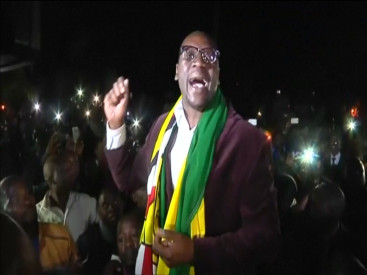 This included Pastor Mawarire, who was released late on 13 July after a court in the Zimbabwean capital of Harare ruled that the police had violated his rights.
Mawarire was arrested and charged for "inciting public violence" on 12 July ahead of a planned 'stay away' protest, but state prosecutors changed the charge just before his court appearance to more serious charges of attempting to overthrow the government.
Speaking to the full court room, magistrate Vakayi Chikwekwe, said: "It's my finding that the National Prosecuting Authority cannot charge the accused for (the) first time in court without charges being read out to him."
#ThisFlag movement spilling to neighbouring countries?
Last week, Mawarire called on the international community to put pressure on the government of Mugabe to "listen to its own citizens".
In neighbouring countries and around the world, Zimbabweans living in diaspora have joined their counterparts in Zimbabwe in solidarity with the mass stay away. Marches were organised at the Zimbabwean consulate in Pretoria, and Cape Town, South Africa on 14 July.