A South Sudanese radio journalist has been shot dead by armed men during the recent violence that erupted in the nation's capital Juba, according to his employer, Internews.
While a fragile peace deal was signed in August last year, effectively ending the 2013-2015 civil war that killed tens of thousands and displaced 2.2 million, renewed fighting broke out on 7 July between forces loyal to President Salva Kiir, a Dinka, and the young country's first vice-president Riek Machar, now an opposition leader, who is from the Nuer tribe. At least 272 people – including 33 civilians – have been killed in recent fighting.
A massacre of Nuer people in Juba sparked the country's civil war that began in December 2013. Tens of thousands of civilians were killed in attacks − often targeted because of their ethnicity or perceived allegiances − with the violence taking on an ethnic dimension, with largely Dinka government soldiers singling out non-Dinka local armed groups.
John Gatluak Manguet Nhial, who worked with Internews where he was developing a network of community radio stations, was killed Monday (11 July) afternoon at the compound of an upscale hotel, where he had been taken over concerns for his safety after he was briefly detained on 8 July in the evening.
The hotel, which accommodates mainly international staffs, is located 6km west of Juba in Jebel.
While Internews, a United States-funded organisation that assists radio stations in South Sudan, could not confirm the identity of the gunmen. Gatluak's relatives, however, told local media the journalist was killed by "South Sudan army forces".
'Killed for being from the Nuer tribe'
A United Nations (UN) report alleged the recent fighting took on an ethnic dimension during the four days of armed confrontations between soldiers of the Sudan People's Liberation Army (SPLA) and the SPLA in Opposition. UN Special Adviser on the Prevention of Genocide, Adama Dieng, on 11 July said: "Some of the civilians killed were reportedly targeted based on their ethnicity."
It is suspected that Gatluak, 32, was targeted for being from the Nuer tribe − the same ethnicity as opposition leader Machar. The Reverend John Chuol, who represents Gatluak's family, accused the soldiers of carrying out an ethnic killing.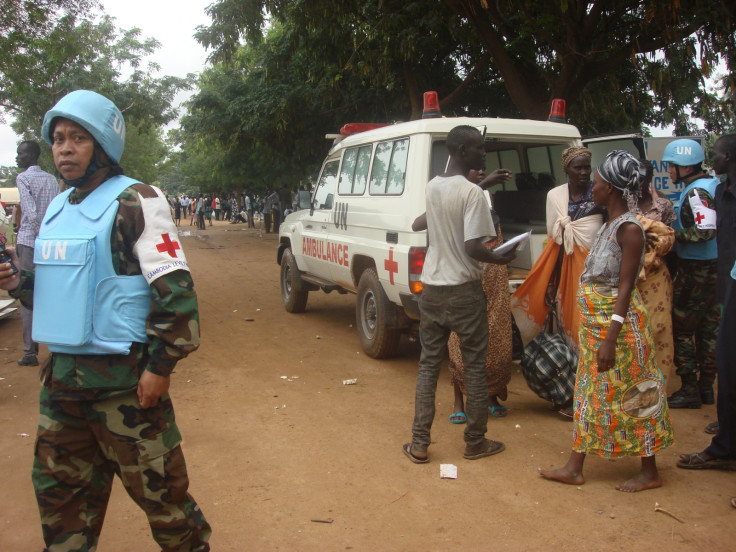 An official from the journalist network National Editor's Forum (NEF) - of which Gatluak was part of − described how he believed Gatluak was assassinated. The official explained a photo he saw of Gatluak's body showed he was shot in the face and lying on his back.
"He's lying down, his two arms spread out this side and this side," the official, who asked to remain anonymous, said. "When I look at the photo, it looks like he raised his hands up as someone who is surrendering."
South Sudan government denies ethnic killings
On 12 July, meanwhile, the South Sudanese government denied ethnic killings occurred in the recent clashes.
"This is not correct. The government issued a clear and direct statement from the first day directing all the SPLA forces and commanding officers that no body, whether civilians or defecting SPLA-IO should be targeted on the basis of their ethnicity," information minister Michael Makuei Lueth said.
"This was from the order of the president, who is the commander in chief of the SPLA forces and the chief of general staff executed [it] immediately."
He added:"If there are civilians who may have lost lives in crossfire, it occurred not because of their ethnicity."
Embassies and aid organisations this week ordered the evacuation of their personnel from Juba, as fears grow the country is teetering on the verge of another civil war despite a new ceasefire holding.