One of two journalists arrested and detained in Burundi on Sunday (23 October) still remains in the hands of the authorities, according to colleagues.
American Julia Steers and Burundian Gildas Yihundimpundu were arrested in the morning in the Mutakura district north of the capital Bujumbura, on suspicion of destroying criminal evidence.
Steers, a fellow with the International Women's Media Foundation, was later released from custody.
Yihundimpundu, and the pair's driver Pascal, spent the night at the National Intelligence Service (SNR), according to Steers, who said on Monday morning she was hoping "for due process and (their) swift release today".
"I'm safe but remain extremely concerned for my Burundian colleague Gildas Yihundimpundu and our driver Pascal," she said overnight in a tweet, after she was handed to the US embassy.
The arrests come in the context of grave government repression against journalists, many of whom have been forced into exile. All the main Burundian private radio stations – the primary source of information for the majority of the population – have been suspended since May 2015.
Police spokesman Pierre Nkurikiye said in a tweet, that Burundi's media regulator "CNC and police interrogated them for attempting to destroy evidence of crimes committed by insurgents." This was in reference to protesters opposed to President Pierre Nkurunziza plans to run for a third term in office.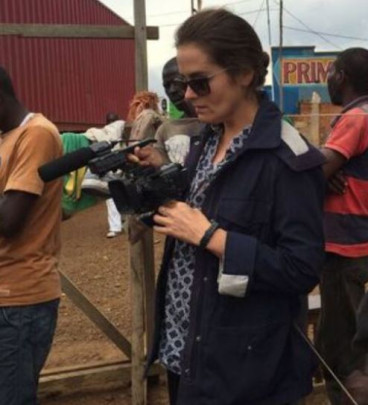 Mutakura was rocked by protests at the height of the unrest in 2015 following Nkurunziza's announcement he would run for presidential elections held in July 2015.
According to the Africa desk of Reporters without Borders (RSF), however, the journalists were arrested "for taking photographs of mass graves".
Rights group earlier this year claimed to have discovered at least 14 mass graves across the country.
Burundian civil society actors, notably human rights defenders and journalists, have been primary targets of systematic repression by the authorities.
Last year, Burundian journalist Esdras Ndikumana, testified against the country's secret services, who he claimed beat him hundred of times with iron bars and clubs.