Burundi's 18-months conflict has killed more than 2,000 people, opposition group Cnared has claimed. The country's current crisis pits supporters of President Pierre Nkurunziza against those who say that his re-election in July 2015 for a third term violated the nation's constitution.
After a failed coup, the government intensified its crackdown and most of those arrested or disappeared today are young men and women accused of participating in or supporting opposition groups, including armed combatants whose attacks have also left dozens dead.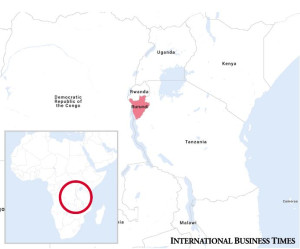 Burundi's crisis in numbers
310,207 officially registered refugees
59,758 internally displaced persons (IDPs)
of which 12,472 displaced households
Data supplied by IOM and UNHCR - accurate as of 17 October
The comments come days after current chairman of the African Union (AU) and Chadian President Idriss Deby declared that embattled Nkurunziza's third term mandate is not anti-constitutional – a position that differs from the AU's official stance.
The Chadian leader was re-elected for a fifth term in office in a landslide first-round victory in April this year, according to the country's elections commission. At the time, observers for the AU, whose rotating presidency was held by Deby, said the elections were "free and fair".
Pressure mounting on Burundi
"It would be unfortunate that temporary bilateral interests between Chad and Burundi, including the election of the future president of the Commission of the AU, would misrepresent the Burundian conflict that has already claimed more than 2,000 lives and sent more than 500,000 citizens in exile since 26 April 2015," Cnared spokesman, Jean Minani, said in a statement.
The AU, broadly modelled on the European Union, has so far failed to broker dialogue between warring parties to end months of violence. It previously approved the deployment of the 5,000-strong peacekeeping force, Maprobu, to maintain order, which was subsequently rejected by Nkurunziza.
Last week, the United Nations Security Council (UNSC) expressed its intentions to impose targeted measures against all parties involved to uphold respect for human rights, democracy and the rule of law in Burundi.
Three UN human rights investigators were banned last week from entering the country following the release of a report in which they described "abundant evidence of gross human rights violations as well as human rights abuses by the government and people whose actions can be attributed to the government". They say these may amount to crimes against humanity.
The findings pushed the European Union – Burundi's first donor funding 20% of its budget – to cut allowances for the 5,432 African Union Mission in Somalia (AMISOM) peacekeepers from Burundi, according to Reuters. Having brushed off other cuts in aid from Western donors seeking a way to pressure the government to put an end to the conflict, cash-strapped Burundi had been benefiting from the EU's lucrative €5m (£4.51m) monthly funding for the peacekeeping contingent.