Advocacy group Reporters Without Borders (RSF) has reiterated its call on Burundian authorities to launch an independent investigation into the alleged forced disappearance of Burundian journalist Jean Bigirimana.
Burundi's media was among the first casualties of violence that has rocked the country since end of April. In May 2015, IBTimes UK exclusively reported how local journalists had gone into hiding as they feared they were on an alleged hit-list rolled out by the country's government after the failed coup d'etat.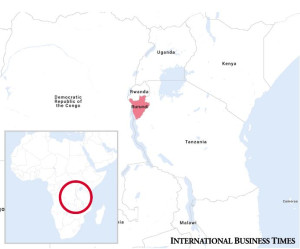 Bigirimana, a journalist at independent media group Iwacu, was arrested on 22 July after leaving his home in the capital Bujumbura for Bugarama, a town located 25-miles away in the central province of Muramvya.
There are unconfirmed reports that he was arrested there by members of the intelligence services but, three days after Bigirimana vanished, police spokesperson Pierre Nkurikiye denied security forces had arrested Bigirimana.
RSF: 'Light must be shed on what happened to him'
Echoing the paper's founder, RSF said the Burundian authorities must investigate the missing reporter's disappearance.
"Reporters Without Borders calls on the Burundian authorities to launch an independent investigation into the disappearance of Jean Bigirimana, a journalist who has been missing since 22 July 2016," the organisation stated in its petition, that has already received over 5,880 signatures.
IBTimes UK reported that an unofficial investigation – carried out by Bigirimana's colleagues at Iwacu – had led to the discovery of two bodies during a search for the missing journalist in the Mubarazi river. They were close to where the reporter was seen for the last time but they were badly decomposed.
Freedom of press in Burundi
The media environment in Burundi continues to be hostile, with as many as 100 journalists now in exile, according to Reporters Without Borders.
The organisation says: "Since early 2015, persecution of the media has been constant and has taken all forms, from judicial harassment to firing with heavy weapons on privately-owned radio stations in order to force them to close.
"Journalists have been jailed arbitrarily and their media outlets have been banned. Those who criticise President Pierre Nkurunziza's very authoritarian and abusive regime are nowadays likely to be beaten or tortured."
Last month, authorities released Radio Bonesha journalist Egide Ndayisenga after he was held arbitrarily without a warrant for two days. The authorities gave no official explanation for either his arrest or his release.
On 1 August, Radio Bonesha journalist Boaz Ntaconayigize living in exile in Uganda says he was stabbed in Kampala, and recognised two of his attackers as Burundians.
In October 2015, Burundian journalist Esdras Ndikumana, who worked for RFI, testified against the country's secret services, who he claimed beat him hundred of times with iron bars and clubs.
Meanwhile, several Iwacu journalists − one of which had received direct death threats − have already fled Burundi, including Iwacu director Antoine Kabuhare.
According to Human Rights Watch, the Burundian authorities made no further attempt to identify the victims or establish the cause of death through autopsies or DNA tests after they were recovered by the Red Cross and a Burundian emergency services team. Local officials buried the bodies before they could be identified.
"Deprived of all information, his family and colleagues live in state of constant anxiety. Light must be shed on what happened to him," RSF said.
In August, the advocacy group had already appealed to the President Pierre Nkurunziza "to do everything possible" to locate Bigirimana.
Burundi, former model of media pluralism
Before the crisis, Burundi was regarded throughout the region as a model of media pluralism and professional journalism. Burundi is now ranked 156th out of 180 countries in RSF's 2016 World Press Freedom Index, after dropping 11 places in one year.
RSF's demand comes as the organisation launched a petition urging the United Nations Secretary General Ban Ki-moon to appoint a 'Protector of Journalists', a position which RSF describes as "hav(ing) the political weight, the capacity to act quickly, and the legitimacy to save journalists lives". Nearly 800 journalists have died or been killed worldwide in the last 10 years, according to RSF data.