Freedom Caucus and Tuesday Group: Who are the Republicans opposing Trumpcare?
As the president attempts to pass landmark health care bill, more than a few Republicans stand in his way.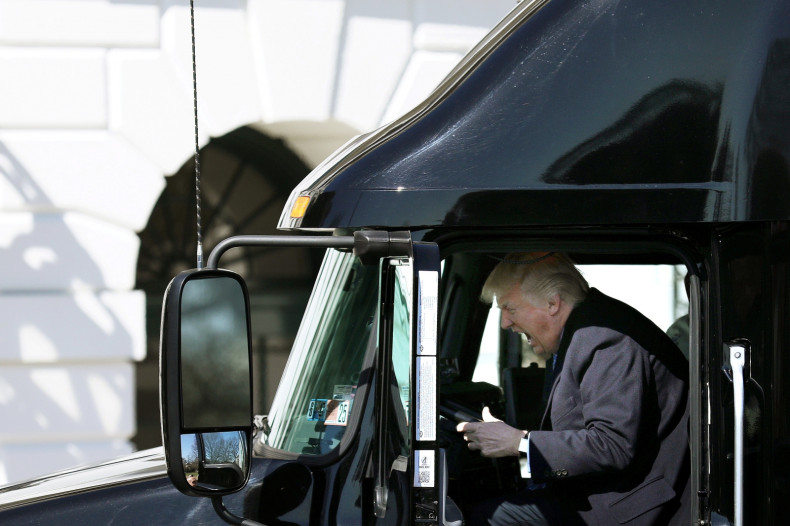 A bloc of both hard right and moderate Republicans known as the Freedom Caucus and Tuesday Group are making it difficult for President Donald Trump to pass a landmark health care bill that would completely overhaul the American system.
As a vote to send the bill to the Senate was delayed and rescheduled on Thursday (23 March) Trump's Budget Director Mick Mulvaney said that if Republicans don't pass the bill on Friday the president will leave the Democrats' Affordable Care Act in place and move on.
The hard right Freedom Caucus leader Rep. Mark Meadows (R-NC) said on Thursday that he "would love to see 237 votes on the House side" but that "we are not there at this particular point. Hopefully we will be able to find some consensus."
The bill needs 215 votes to pass the House. But that means if just 21 Republicans vote against it the bill will be sunk. The Freedom Caucus has 29 members.
Late Thursday House speaker Paul Ryan (R-WI) said that "for seven and a half years we have been promising the American people that we will repeal and replace this broken law because it is collapsing and it's failing families, and tomorrow we're proceeding." But he did not respond to questions about whether or not he had enough votes to get the bill passed.
Early Friday Trump took to Twitter to chastise the group saying "the irony is that the Freedom Caucus, which is very pro-life and against Planned Parenthood, allows P.P. to continue if they stop this plan!" Early this week the president told them they would lose their seats.
President Donald Trump and House Republicans were huddled together redrafting the bill on Thursday after the Freedom Caucus demanded that changes be made to ensure their vote. The redrafting came after another rewrite to include compromises earlier in the week.
On Wednesday night Meadows was able to get revisions to the bill removing a list of 10 health care benefits that Obama's Affordable Care Act (ACA) compelled health insurance companies to offer.
But all the redrafting didn't seem like enough as the moderate Republican Tuesday Group stepped into the fray with their own oppositions. "After careful deliberation, I cannot support the bill and will oppose it. I believe this bill, in its current form, will lead to the loss of coverage and make insurance unaffordable for too many Americans, particularly for low-to-moderate income and older individuals," the group's leader Rep. Charlie Dent (R-PA) said in a statement.
"We have an important opportunity to enact reforms that will result in real health care transformation — bringing down costs and improving health outcomes," Dent said. "This legislation misses the mark."
A Congressional Budget Office (CBO) assessment of the rewrites calculates they would do less to pay down the federal deficit than as originally drafted, falling from $337bn to $150bn over 10 years. As rewritten, the bill would not increase health insurance coverage for the 24 million people projected to lose their coverage under its original language.
Who are the Freedom Caucus and Tuesday Group?
Freedom Caucus
Aligned with the Tea Party movement the Freedom Caucus was founded in 2015 by Rep Jim Jordan (R-OH) and several other Republicans, including Trump's Budget Director Mick Mulvaney, to "support open, accountable and limited government, the Constitution and the rule of law, and policies that promote the liberty, safety and prosperity."
Key founding members of the group were strident supporters of the 2013 government shut down as the pushed to repeal the Affordable Care Act. They also lobbied the Senate to defund an Obama project to halt deportations and give work permits to illegal immigrants.
Seats in the House: 29 of 435
Tuesday Group
This informal group was founded in 1994 to stem the tide of radical conservatism rising in the party represented by figures such as Newt Gingrich. Its current membership is fluid, but was numbered at 50 members in 2015. "The members of our group share the same sense of an affirmative obligation to govern and are committed to developing real solutions, building consensus, and achieving results," the group's leader Rep Charlie Dent said in 2015 as he pushed for more bipartisan collaboration with Democrats.
Seats in the House: 50 of 435