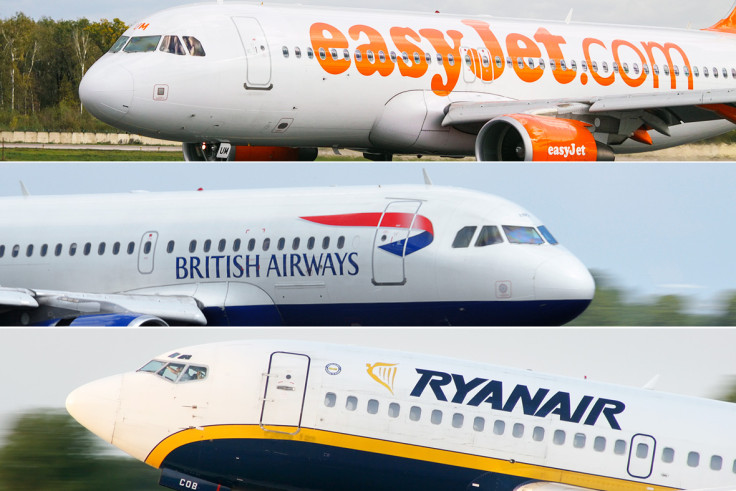 Tens of thousands of airline passengers will have their flights cancelled this week as the effects of French strike action reverberate around Europe. British Airways (BA), Ryanair and easyJet have cancelled scores of flights.
Around 1,000 flights will not take off this week as French air-traffic controllers (ATCs) strike for five days. The turmoil is exacerbated by separate Air France cabin-crew strike.
More than 80 flights operated by BA, Ryanair and easyJet have already been scrapped on Monday, including at least four that were due to depart from the UK. An estimated 25% of flights serving the South of France and 33% of those serving the West of the country.
Other flights affected include those to and from the rest of France and those crossing French airspace to and from Italy, Switzerland and Spain. Control centres in Brest and Bordeaux are striking until 7pm on Friday while action in the south of France is running until 5am on Friday.
Airlines are urging passengers to check if specific flights are cancelled or altered. BA have vowed to charter bigger planes in order to accommodate those affected by the walkouts. It is estimated that 35,000 strikes have been cancelled due to strikes since 2010.
French ATC's claim that their German counterparts get paid more and do less work. Airlines have urged the European Commission to allow neighbouring countries to carry out ATC operations in French airspace, thereby minimising the disruption.
Ryanair marketing director, Kenny Jacobs, said: "We call on the French Government and European Commission to take immediate action to prevent thousands of European consumers from having their travel plans disrupted by a tiny group of ATC unions going on strike.
"They cannot stand idly by and allow another summer of disruption and travel misery for European consumers to take place."
A spokeswoman told The Guardian: "easyJet is disappointed at this unnecessary strike action, causing further disruption for passengers and airlines across Europe.
"Though this is outside of our control, we would like to apologise to our customers for any inconvenience caused, and would like to reassure them we are doing all possible to minimise any disruption as a result of the industrial action."