French archbishop warns of 'the great replacement' while speaking out about Muslim birth rate
Luc Ravel also attacked his country's "promotion" of abortion.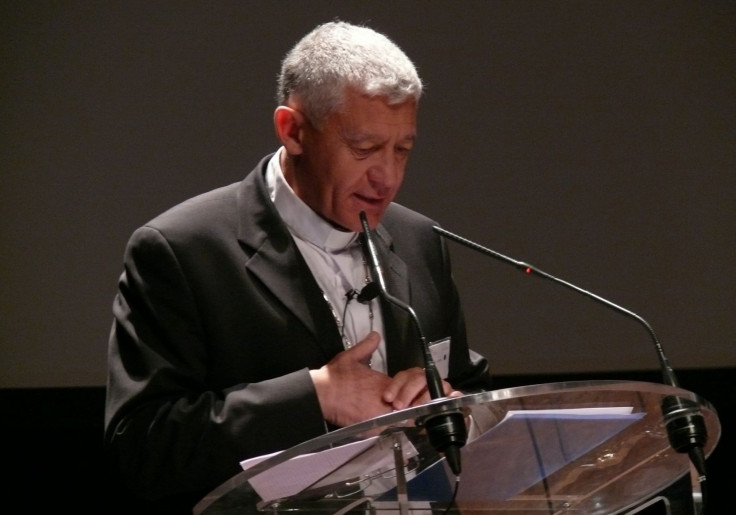 The Archbishop of Strasbourg has attacked his country's "promotion" of abortion and spoken of a demographic shift in France because Muslims are having more children.
Luc Ravel strayed from his Roman Catholic church's more neutral comments on France's population makeup by suggesting the country was in the midst of what French writer Renaud Camus called "the great replacement", Valuers actuelles reports.
The phrase, favoured by anti-immigration and anti-Islam figures, is used by Camus to describe how a society's values can change within just a generation because of mass immigration.
"Muslim believers know very well that their birth rate is such that today, they call it ... the Great Replacement, they tell you in a very calm, very positive way that, 'one day all this, it will be ours'," Ravel said.
Ravel, the former bishop of the Diocese of the French Armed forces, also spoke out against what he perceived as the state's promotion of abortion.
"Abortion is not only conceded but promoted," he said. "It's a promotion and I can not accept it, not just on a question of faith but because I love France."
Ravel, who became Archbishop of Strasbourg in February, controversially described abortion as a "weapon of mass destruction" in a piece published in a magazine for the French military in 2015.
The comments prompted the French defence minister to ask the magazine to stop displaying the official armed forces logo to distance itself from the content.
Ravel's intervention in the debate on immigration comes as anti-Islam movements continue to criticise the reaction to the migration crisis, which has seen significant numbers of people fleeing war and poverty in the Middle East and North Africa try to reach Europe.
Camus said "the great replacement" – a phrase favoured by the continent's anti-mass migration Identitarian movement – is taking place not only in France but across Western Europe.
In 2014, he was convicted of incitement to racial hatred and fined €4,000 after elaborating on his ideas during the "International Conference on Islamisation" in comments a Paris court later ruled were a "very violent stigmatisation of Muslims".
France has one of the largest Muslim communities in Europe, with an estimated 4.7 million making up about 7.5% of its population, according to a 2016 Pew Research study.
"In recent decades, the Muslim share of the population throughout Europe grew about 1 percentage point a decade, from 4% in 1990 to 6% in 2010. This pattern is expected to continue through 2030, when Muslims are projected to make up 8% of Europe's population," the study says.
© Copyright IBTimes 2023. All rights reserved.