National Front leader Marine Le Pen has had her EU parliamentary immunity revoked following a vote by European lawmakers meaning she could face three years in prison for tweeting graphic images of Isis propaganda.
The European Parliament held the vote on whether to revoke the far right leader's immunity following requests from the French judiciary. The presidential hopeful, who is leading current polls, has dismissed the vote as "political interference".
French judges had been investigating le Pen after she tweeted three images of Isis executions in December, including one of the American journalist James Foley who was beheaded by the terror group in Syria.
Reuters reported the offence being considered is "publishing violent images", which under certain circumstances can carry a penalty of three years in prison and a fine of €75,000 ($78,930, £64,238).
The move by EU legislators grants French prosecutors with the opportunity to bring in Le Pen in for police questioning. Under French law the prosecutor can appoint a magistrate to further investigate the tweets or take the case straight to trail. Under a usual time frame under the French system it would seem unlikely that Le Pen would face judges before the end of the presidential elections in May.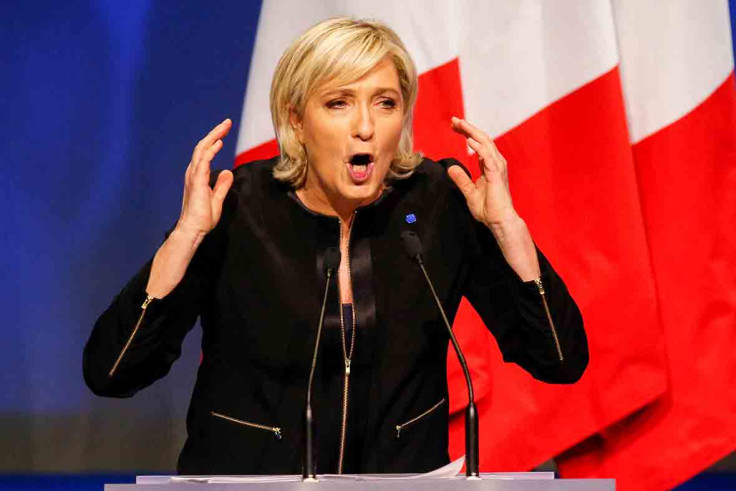 Le Pen has already seen her earnings as an MEP cut because of alleged misuse of EU funds. However, Le Pen, currently the most popular candidate in the French presidential elections but unlikely to win a second round vote under France's electoral system, is unlikely to be hurt politically by any investigation. Polls show her supporters are not swayed by her legal battles.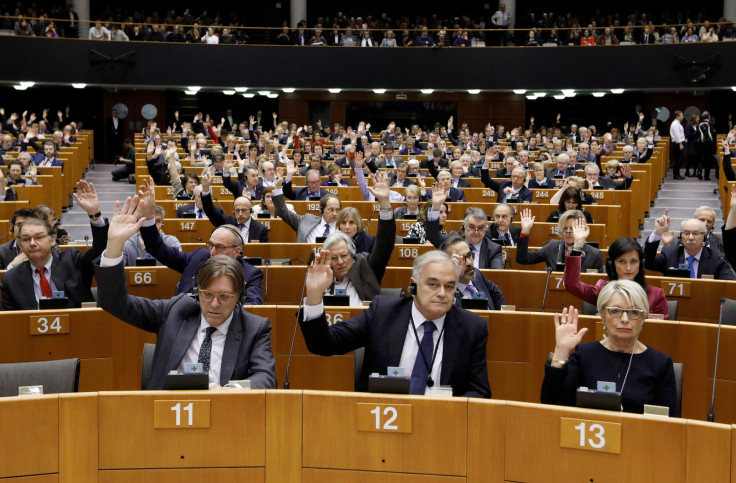 Le Pen holds a series of anti-European Union views – on the fringes of the French political spectrum they, nevertheless feed into her isolationist, Gaulist global outlook. She has said she would call a referendum on French membership of the European Union if she were elected in May, and would lead the campaign to leave. Le Pen also wants to leave Nato. She has praised Britain's move to leave the European Union, calling it a "the first real blow to the old world order".
Le Pen has also said she would look to remove France from the Euro, creating a "new franc" which she claims would help France retain control of its borders. In a similar vein, Le Pen has said she wants to see an end to dual citizenship for French citizens from nations outside of Europe – excluding Russia.