A Danish photographer who was held captive by British Islamic State (Isis) executioners, including Jihadi John, has revealed the shocking way captives were treated. Daniel Rye Ottosen, was held captive for 13 months in Syria alongside murdered Briton Alan Henning and the still imprisoned John Cantlie.
The 26-year-old was captured in 2013 whilst on the trail of US journalist James Foley who became the first American citizen to be beheaded by Isis (Daesh). During his time in an IS jail cell he was made to watch supposed "spies" being executed and was constantly threatened with beheadings.
He was also humiliated by British executioner Mohammed 'Jihadi John' Emwazi who forced him to dance the tango before threatening to chop off his nose with a pair of pliers. Jihadi John was one of four cruel British extremists known by the infamous nickname The Beatles.
And whilst in captivity, he was even forced into singing a song about Osama Bin Laden to the tune of The Eagles' hit song Hotel California. The lyrics read: "Welcome to Osama's lovely hotel; Such a lovely place, such a lovely place. You will never leave Osama's lovely hotel; and if you try, you will die, Mr Bigley-style."
On one occasion an extremist who went by the moniker 'Ringo' told Ottosen: "Want to hear a secret? You're next."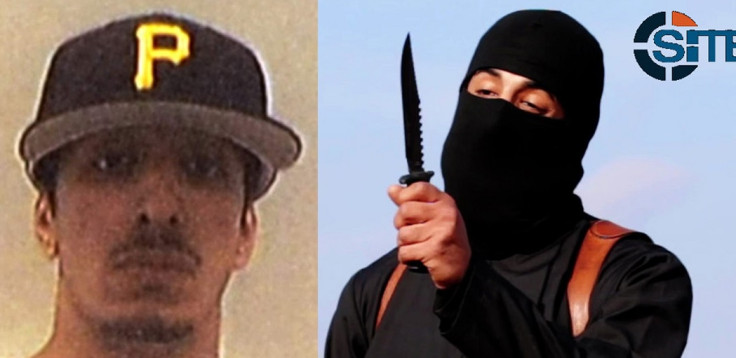 Ottosen was captured by the terrorists just three days after he entered Syria, where he was hoping to photograph refugees. He was released by IS on 19 June 2014 after his family paid a £1.5m (€1.8m) ransom.
Immediately after his capture, Ottosen was taken to Aleppo, where he was kept in a cell and tortured for two weeks because IS wanted him to confess that he was a CIA agent. Later, he was held in a children's hospital with Foley.
Ottosen says that he was often tortured by being forced to stand for days on end or hung from the ceiling with handcuffs. He said that Emwazi enjoyed mentally and physically torturing captives. Some months after Ottosen was released, Emwazi went on to behead James Foley, Steven Sotloff and UK aid workers David Haines and Alan Henning.