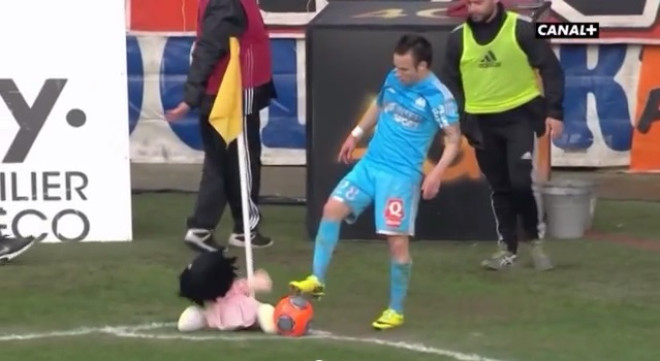 Feisty football fans have been known to throw coins, phones and even the odd pig's head at opposition players before - but now Betty Boop can be added to that list.
Marseilles midfielder Mathieu Valbuena almost fell for the charms of the 1930s Paramount Pictures character after a fan threw a giant doll of the animated beauty queen at him as he prepared to take a corner.
Valbuena was shaping up to swing in the ball when a Sochaux fan looked to put off the French international by using the seductive appeal of Boop.
However, an undeterred Valbuena took Boop by the arm and instead of walking into the sunset removed her from the pitch before continuing.