The mayor of the biggest extreme-right stronghold in France has been hit with a €2,000 (£1,700) fine after being convicted of inciting "hatred and discrimination" over remarks aimed at Muslim schoolchildren.
Robert Menard was elected mayor of the southern town of Beziers in 2014 with 47% of the vote and support from the Front National party. He is not a member of the anti-immigrant party.
As French children prepared to start the new school year on 1 September 2016, Menard tweeted: "#BackToSchool: the living proof of the great replacement. All you need to do is look at old school pictures..."
The far-right "great replacement" conspiracy theory alleges that France's white middle class population is being replaced by Muslims.
Just days later, Menard claimed in a TV interview: "In a class in the city centre of my town, 91% of the children are Muslims. Obviously, this is a problem. There are limits to tolerance."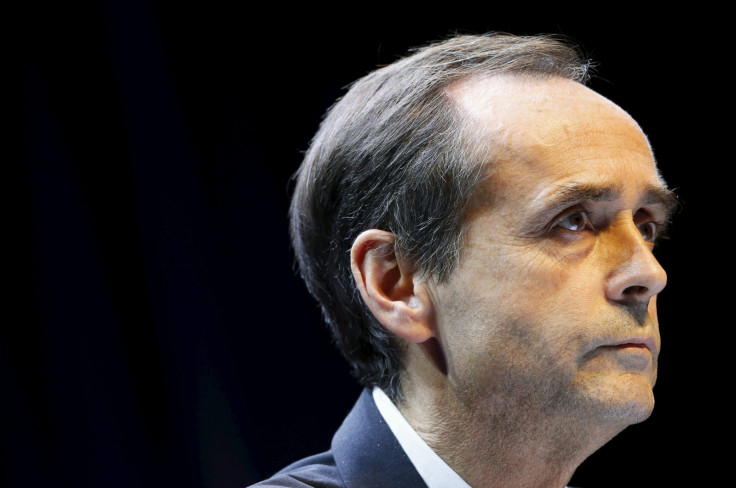 Despite the far-right mayor's claims, France does not keep statistics on religious affiliation or ethnic groups.
The penalty was higher than the €1,800 requested by the prosecutor. The Paris court also awarded €1,000 in costs to six anti-racist groups who brought the proceedings.
The prosecutor hit out at Menard, saying he had "pointed the finger at kids, whom he describes as a weight on the national community". He added: "He [Menard] reduces them to their religion, regardless of whether they have French nationality or if they practice the religion."
Menard's lawyer appealed to the court not to pass a "death sentence on freedom of thought".
After the decision, Menard defended his comments, saying: "I just described the situation in my town. It is not a value judgement, it's a fact. It's what I can see." He said he will appeal the decision.
Earlier this month, the Financial Times reported Menard's claim that "France is being colonised".
France is preparing for the second and final round of its presidential election on 7 May that will see centrist candidate Emmanuel Macron take on the far-right Marine Le Pen.