French media turn against Messi, World Cup glory long forgotten
The Argentine was slammed by the media for his lacklustre performance with PSG since returning to club duty.
Lionel Messi may be revered almost like a God in many parts of the world, but in France, the press is unforgiving and they are not cutting him any slack just weeks after he returned to club action with Paris Saint-Germain.
The reigning Ligue 1 champions lost 1-0 to Rennes on Sunday night, which sparked a wave of criticism aimed at the team's stars, particularly Messi. Brazilian star Neymar Jr. and French forward Kylian Mbappe did not escape criticism either, but the Argentine received the brunt of the media's ire.
RMC Sport was particularly critical, saying: "He had half a good season because he was preparing for the World Cup, he was training, but now that's over." The comments implied that Messi's priority was always Argentina, and that he could not care less how things go down domestically now that the World Cup has been won.
It may be remembered that Messi was also criticised upon his arrival in Paris in 2021, when it was rumoured that his contract had a clause stating that his national team commitments take precedence over the club.
Messi's performance against Rennes was rated a 4/10 by L'Equipe, who said: "We didn't see the extravagance of the ball at his feet that we are used to seeing."
The paper further stated that the seven-time Ballon d'Or winner "collapsed" in the second half of the match.
Marca took the time to compile the criticism from other publications, including one from Le Parisien saying Messi had "limited" impact during the match.
Football fans and journalists can be extremely fickle-minded, but Messi is one of the most well-loved figures in the sport. There have been massive debates on social media after the critics clashed with his fans, but there is no doubt that the debate will continue regardless of the results on the pitch.
There will surely be a lot of noise on Thursday when PSG face an all-star team from Saudi Arabia in a friendly match. Incidentally, Cristiano Ronaldo will wear the captain's armband for the Miiddle Eastern team due to the fact that he recently signed for Saudi Pro League side Al-Nassr.
The two players have a long-standing rivalry, and their fans will surely be at each other's throats when the two players meet again.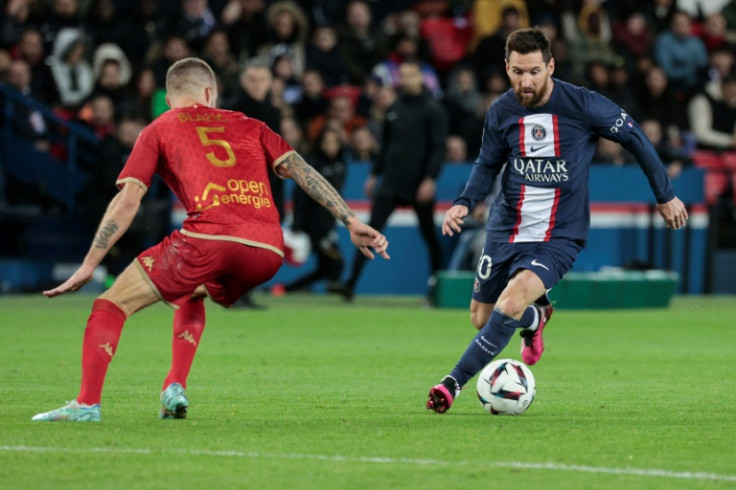 © Copyright IBTimes 2023. All rights reserved.