The head of an influential French human rights association has denounced a decision by the far-right mayor-elect of a northern town to evict the NGO from a council-owned office as shameful and undemocratic.
The Human Rights League (LDH), a group fighting anti-Semitism and racism at the centre of the infamous Dreyfus Affair more than a century ago, was ordered to vacate its offices in Hénin-Beaumont by the new National Front (FN) mayor, Steeve Briois, who accused the NGO of pursuing a leftist agenda.
Briois also announced he was to end a €300 (£250) annual grant the group received from the town's previous administration.
LDH chairman Pierre Tartakowsky told IBTimes UK he was "outraged but not surprised" by the decision, as FN's leader Marine Le Pen had threatened a crackdown on associations meddling with politics during the electoral campaign.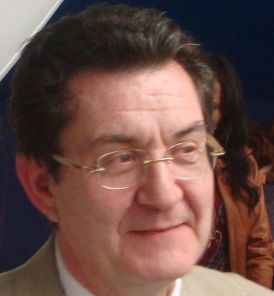 "A good soldier, Steeve Briois has followed the orders," Tartakowsky said. "This double decision is indicative of FN's concept of democracy: a concept that put up with dialogue as long as it is with people who agree with [the party's] ideas."
Briois claimed the eviction restored legality in the city of 27,000 inhabitants, a former coal-mining town, a socialist stronghold for decades before it was seized by FN at the end of March.
The mayor said LDH was using the office without charge but no related tenancy agreement was ever signed.
The 41-year-old also claimed that the €300 grant was illegal as French law bans local authorities from subsidising political groups. He described LDH as a "partisan and politicised association".
Tartakowsky described Briois' arguments as "total surrealism".
"On one hand to be partisan and politicised is not a crime, at least in democracy," Tartakowsky said. "On the other everyone in France knows that the Human Rights League is a citizens' association focused on the defence of rights and freedoms.
"[This] has always led it to condemn the thesis and the ideas of the extreme right in a democratic way, respectful of the public debate," Tartakowsky added.
"We call this keeping democracy alive. That's what is unbearable to Mr Briois and his friends."
LDH was set up in 1898 to defend Jewish French artillery officer Alfred Dreyfus on treason charges later found to be false and motivated by anti-Semitism.
The group has campaigned for a century against racism and discrimination and has often crossed swords with FN, which pursues an anti-immigration, nationalist agenda.
Numerous FN members, including its founder Jean-Marie Le Pen, have been accused of holding anti-Semitic and racist views in the past.
Support for the right-wing party has soared in recent years and FN is now polling at a rate of about 30%.
"As scandalous as it is, we are not to allow this case to become a stand-off between us and them. It is a matter of democracy that concerns all French people, including those who believed, for the time of a vote, that FN had become respectable," concluded Tartakowsky
"LDH existed long before Mr Briois had any political ambition and it will still be there long after he ceases to be mayor of Hénin-Beaumont."