French police evacuated Paris' Gare du Nord in the hunt three terror suspects deemed as "dangerous" in the city's latest security scare on Monday (8 May).
Passengers were told to leave platforms or stay on board trains, as police searched a high-speed train from Valenciennes, northern France.
Police came into the station around 11pm local time (midnight BST) and within minutes the entire station, which serves as the terminus of the Eurostar and is a hub for national and suburban trains, was evacuated.
The Telegraph reported that French intelligence had been warned from a partner country about three terror suspects last Friday, with the trio being reportedly sighted in Paris, Bordeaux and Marseille.
Paris police spokeswoman Johanna Primevert said the operation on Monday night was intended to "remove doubt" but would not reveal what prompted it, the Associated Press reported.
The operation was winding down by 1.30am local time, with the cordon around the station pared back.
Dave James Phillips, a 39-year-old technology consultant was getting off the last train in from London when he saw the police.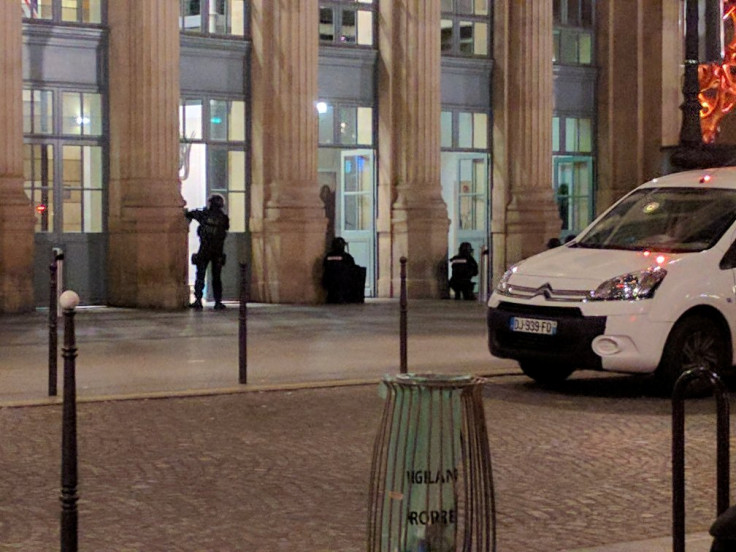 "There were police immediately, and a chap with his hand on his gun. As we were walking down the platform, one came down and said, 'Rapide, rapide. Out, out,'" the Associated Press reported.
A spokesperson for Eurostar said its trains were not affected. France is on a high terror alert, particularly in light of the country's presidential elections that have just taken place as well as a number of terror attacks in the last couple of years, including in Nice.