French racing skier Mathieu Faivre has been sent home from the Winter Olympics after saying he only cared about his own success and was not concerned with medals won by his team mates.
The French Alpine team confirmed on Monday (19 February) that the 26-year-old has been sent back to France "for disciplinary reasons" after angry comments to reporters after a lowly finish in the men's giant slalom the day before.
Faivre, the boyfriend of US Olympic giant slalom champion Mikaela Shiffrin, finished seventh in the men's event behind winner Marcel Hirscher in Pyeongchang.
He told journalists that he was "disgusted with the result".
The racer added: "I'm here to race for myself only. I felt I was skiing well in the second run but when I saw where I'd finished it was like a slap in the face."
Faivre was in contention for a place in the French team for the mixed sex Alpine team event, which makes its Olympic debut on Saturday.
The sportsman from Nice later apologised for his outburst on Facebook.
He said: "I said that the performance of the team was the least of my concerns when responding to a question [about] how I felt about the French team's overall good performance.
"When asked to describe my feelings on the race 10 minutes after I had crossed the finish line, only my performance and my failure were present.
"People don't react the same faced with failure and I have to admit, coming from the south, that I am hot-blooded. So words somehow overtook my thoughts.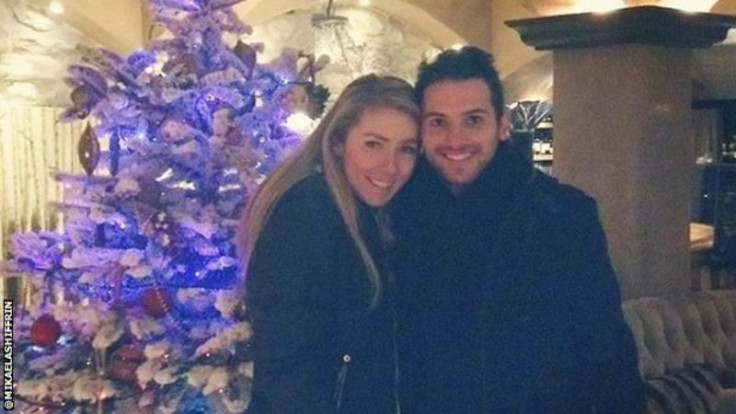 "I did not want to show disrespect to anyone I was extremely proud to have represented my country and I thank those people who made it possible."
By contrast his girlfriend Shiffrin won gold in the women's giant slalom last week, which is her second Olympic title after claiming the slalom top spot in Sochi 2014.
She competes in the downhill on Wednesday.