A French soldier has been attacked at the Châtelet metro station in Paris by a knife-wielding man on 15 September, according to wire reports.
The attacker approached the soldier from behind and threatened him with a knife while shouting slogans about the Islamic State terror group, reported French broadcaster BFMTV. The attacker was overpowered by the soldier and arrested. No injuries have been reported at the incident, which happened at 6.30am (15 September).
The unidentified man was taken to the main police station in Chatelet, and now faces a range of terrorist charges.
Police spokeswoman Johana Primevert told The Associated Press that following the incident, traffic around the station, quickly resumed. The metro stop in central Paris is a major subway interchange, which serves multiple underground and commuter train lines.
The soldier was a part of the country's Sentinelle group, a military operation set up to protect Paris in the aftermath of terror attacks that have left hundreds dead in recent years.
Yesterday (14 September) the French government said it would make changes to the military force created to protect sensitive sites after the deadly extremist attacks on France in 2015.
French Defence Minister Florence Parly said the number of troops involved in its Sentinelle operation would remain at 7,000 under the plan. But she said their assignments will be made with a greater focus on temporary and seasonal events.
Parly said these soldiers still will patrol in and around major tourist sites, places of worship, train stations and airports. But she says they also will move more easily around the country based on local officials' requests.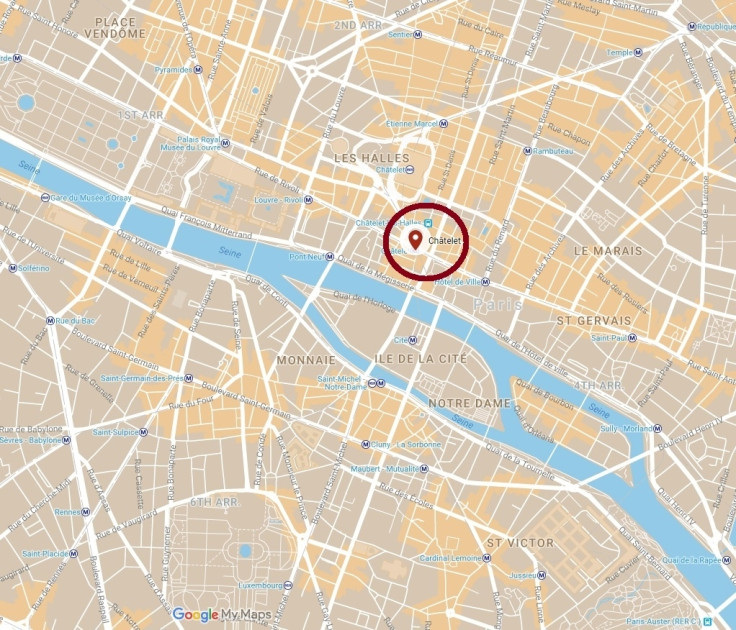 Police and military forces have been targets of attacks themselves. In August, a man rammed his car into a group of soldiers near Paris, injuring six of them. Also in August, seven soldiers were left seriously injured when a BMW drove into them deliberately.
In June, an Isis supporter drove a car loaded with gas bottles into a military vehicle on the same road. The attacker died when the car caught fire and no soldiers were injured. In April, a police officer was killed in a shooting on the Champs-Elysées.