Child sex abuser and one-time rock star Ian Watkins still receives visits from a string of young women in prison, where he has been seen holding hands and laughing with them.
The disgraced Lostprophets singer is serving a 29-year sentence at high security Wakefield Prison for a string of sickening sex offences, including the attempted rape of a baby.
At least three young women visit him regularly, a school worker who visits the prison three times a month told The Mirror.
The visitors, all seemingly under the age of 25, sit in the corridor and hold hands with the convicted paedophile, the witness claimed.
The school worker, a mother-of-two from Berkshire, added that Watkins has put on weight, grown a moustache and is seen as the most hated man in the prison.
She added: "I have been visiting there for about six months. Over the course of that, he has probably had three different ladies visit him at different times, regularly.
"They are all under 25, they are all quite young. They all have the same look – they all look like goths.
"They have got really bright hair, and wear really dark clothes. They all look very similar. He is quite noticed in there because of who he is.
"They tend to keep him away from other people. People refuse to sit near him. I have been sat next to him before and I have asked to move because I won't sit near him. He makes people feel very uncomfortable –he is vile."
She described one female visitor last week as 5ft7 tall, with shoulder length blue hair, and looked like a "typical fan of that kind of music".
New depths of depravity
She wore a black leather jacket, black skirt, Dr Martens-style boots and black tights.
The onlooker said: "They kissed at the start and then at the end as well. I would say they seemed like a couple, but I know that not to be the case because other women visit him. It was a two-hour visit. They were there for the whole time.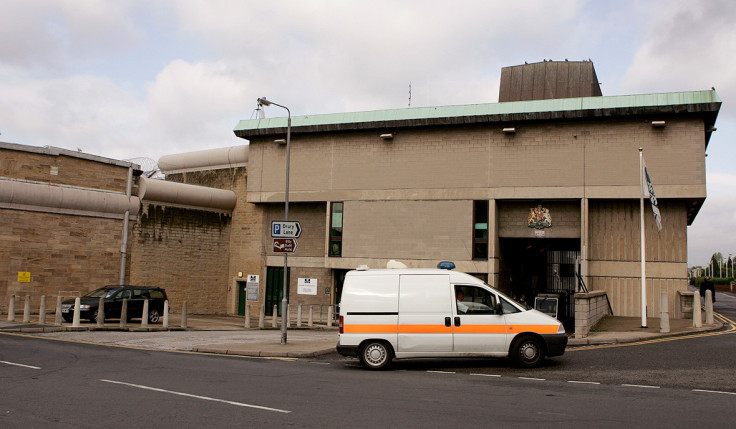 "He has put on an awful lot of weight. He has got a moustache. He was wearing jeans and a t-shirt with 'Zoo York' on. He didn't seem to have a care in the world. It was quite bizarre."
But she added: "I do know that he is very hated in there – absolutely hated. And I gather he is trying to be moved. I have heard that from other visitors."
Watkins was handed his sentence in 2013 after pleading guilty at Cardiff Crown Court to 13 child sex offences.
Two women, known only as Woman A and Woman B – who are the mothers of children he abused – were sentenced to 14 and 17 years respectively.
Sentencing the three at the time, Mr Justice Royce said the case broke "new ground" and "plunged into new depths of depravity".
Watkins admitted the attempted rape and sexual assault of a child under 13, but pleaded not guilty to rape.
Crack cocaine user
He also admitted conspiring to rape a child, three counts of sexual assault involving children, seven involving taking, making or possessing indecent images of children and one of possessing an extreme pornographic image involving a sex act on an animal.
The court heard that the two women sexually abused their children at his behest and were prepared to make the children available to him for sex.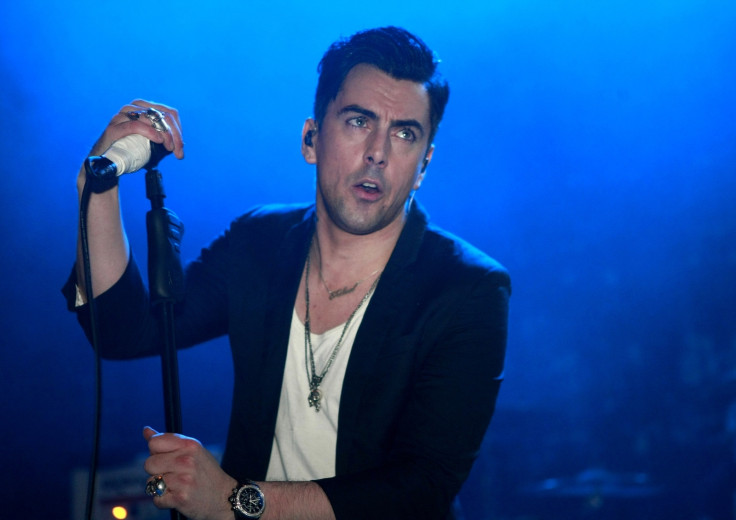 The alternative metal star, who sold around 3.5 million albums with the Lostprophets, was a heavy user of crack cocaine and crystal meth at the time.
Last month a report found that South Wales Police missed a string of opportunities over four years leading up to the arrest to stop Watkins from committing the depraved sex attacks.
The Independent Police Complaints Commission (IPCC) said six people came forward to make allegations against Watkins before he was finally charged.
Watkins's ex-girlfriend Joanne Mjadzelics told authorities in December 2008 that the singer had told her he had given a child cocaine and touched the youngster inappropriately, but the report said insufficient action was taken.
Police errors
It added that Mjadzelics's allegations were treated as malicious and suggested her credibility was undermined by the fact that she had been a sex worker and had mental health issues.
Over the next four years, numerous complaints and intelligence reports about Watkins's alleged drug use and sexual interest in children were submitted to South Wales police and other forces, the IPCC said.
The report concluded: "The consequence of the force's failings was arguably that a predatory paedophile offended over an extended period of time.
"The evidence obtained in this investigation suggests that South Wales police were faced with a litany of reports about his behaviour, yet in some instances did not carry out even rudimentary investigation, made errors and omissions and missed opportunities to bring him to justice earlier than he ultimately was."
South Wales police said it was "truly sorry" for its failures and had already instigated a comprehensive overhaul of systems, policies and procedures following the Watkins case.