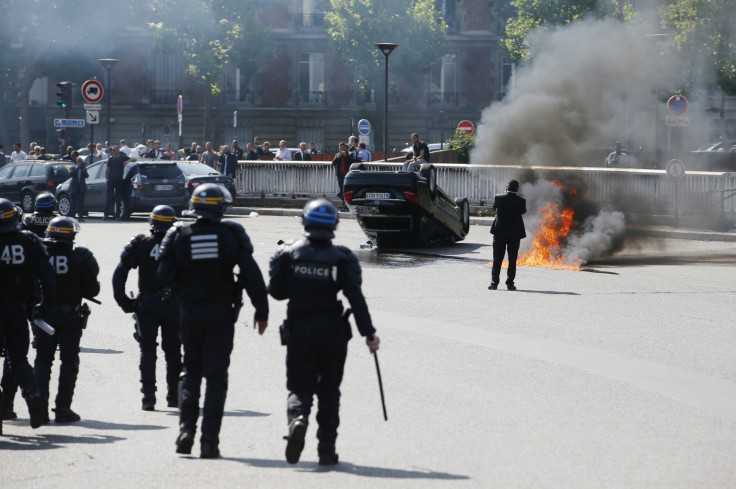 Uber will be suspending its UberPOP taxi service on Friday evening (3 July) following the arrests of two of its executives over its "illicit" practice.
The company has agreed to stop operations until at least 30 September "in a gesture of peace".
Bernard Cazeneuve, France's interior minister, banned UberPOP services after nationwide violent protests broke out by taxi drivers whose livelihoods, they argue, are under threat by the smartphone app.
The company said it made its decision to suspend services as a result of the "intimidation, violent protests and organised aggression against UberPOP drivers and users ... due to a minority of out-of-control individuals.
"Uber does not wish to run the slightest risk to UberPOP drivers and passengers."
UberPOP has been banned in France since January. The company will await the decision of the French supreme court to see if the ban is legal.
A Uber spokesman added: "It is heartbreaking to see the violence in the streets when we know that taxi drivers can earn more on the Uber platform. It's why we need to do a better job explaining and communicating the advantages of Uber to all drivers."