Three French workmen hired to carry out building work to a couple's property thought they had struck gold when they dug up a fortune in ingots and coins - but were caught when they tried to bank their ill-gotten gains.
The builders, aged 40, 33 and 20, had been hired to construct an extension at a village property near Les Andelys and Vernon. The woman told journalists: "I remember saying to them as a joke 'If you find treasure, let me know!', but I had no idea ..."
A police source told local newspaper Paris Normandie: "They had been working for several days on levelling the land of a house whose owners wanted to build an extension when the bucket of their mini-digger hit something hard."
On closer inspection, the men found a number of glass jars, containing 16 1kg gold ingots and 600 gold $20 coins from 1924-1927, each weighing 33g. It is thought the gold was buried during World War II, possibly to keep it safe from the Nazis.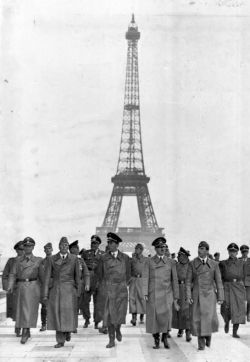 Rather than inform the owner of the property the men decided to sell the gold and split the proceeds, so they secured their booty and removed it from the site. Having found a local coin collector and made the sale, one of the builders made large deposits to his bank account, including one for €270,000. This alerted Tracfin, which investigates suspected money laundering activity for the French finance ministry.
Detectives questioned the workmen, who immediately admitted stealing and selling the gold, and found a number of vehicles in their possession including a Land Rover, Citroen DS3, Peugeot 3008 and Suzuki GSR plus large amounts of cash. However most of the money had been spent on life insurance - and improving their own properties. They acted, according to investigators, "like good fathers."
The couple concerned, who knew nothing about the gold until police arrived, have asked to remain anonymous to deter other "gold diggers" and have reportedly not told their own children about the discovery. "Since the police called to tell me what happened I'm finding it hard to sleep," said the woman.
The couple may not get their treasure trove back for up to five years if it is deemed to have any historical relevance, and under French law if treasure is discovered by someone who is not the owner of a property, the discoverer should be compensated - though that is not expected to happen in this case.
The collector denied receiving stolen goods. The workmen will appear at an Évreux court in December.