Doctors from Great Ormond Street Hospital (GOSH) believe Charlie Gard may be treatable, after discovering new information relating to his condition.
The baby, who is currently on a life support machine, has garnered global media attention as his parents mounted a failed legal bid to have him taken to America to receive experimental treatment.
The Pope and Donald Trump have both made interventions in the case, much to the dismay of the hospital.
Charlie's life support machine had been expected to be turned off today (7 July) but his parents successfully sought an extension.
The revelation that GOSH are now willing to consider the possibility that the brain damaged child may be curable is a stunning development.
A hospital spokesman said: "Two international hospitals and their researchers have communicated to us as late as the last 24 hours that they have fresh evidence about their proposed experimental treatment.
"We believe, in common with Charlie's parents, it is right to explore this evidence. Great Ormond Street Hospital is giving the High Court the opportunity to objectively assess the claims of fresh evidence.
"It will be for the High Court to make its judgment on the facts. Our view has not changed. We believe it is right to seek the High Court's view in light of the claimed new evidence.
"Our priority has always been, and will always be, the best interests of Charlie Gard.," it added, as reported by the BBC.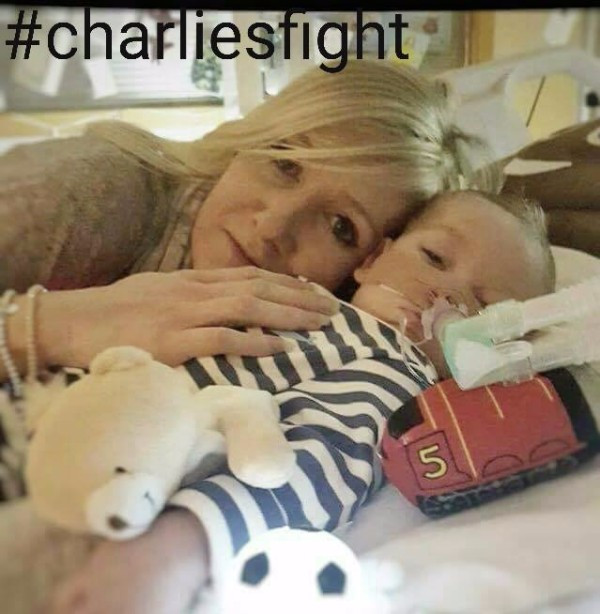 Charlie suffers from a rare genetic condition and has brain injuries that render him unable to see, hear, move, cry or swallow.
His parents, Connie Yates and Chris Gard, wanted him to undergo a therapy trial in the US but doctors at GOSH said that Charlie had no chance of survival.
Judges at the European Court of Human Rights also concluded that further treatment would "continue to cause Charlie significant harm", in line with advice from specialists at GOSH.
The ruling came despite the couple raising £1.3m ($1.7m) in donations to fly Charlie to the US for the treatment for his mitochondrial depletion syndrome, a condition that causes progressive muscle weakness and brain damage.