The fentanyl and carfentanil epidemic – which has ravaged towns and cities across North America – has spread to the UK, with 46 deaths recorded in three months, according to researchers.
Post-mortem toxicologists have only recently begun looking for traces of the synthetic opioids, 100 and 10,000 times stronger than street heroin respectively.
Lab director Simon Hudson told The Guardian that 46 samples analysed by his team on behalf of coroners since March had contained either of the substances, although the exact causes of death in many of these cases remained open.
The US and Canada have been rocked by an ever-growing trend among drug dealers to cut heroin with fentanyl and its stronger cousins.
The effects have been a surge in drug deaths as users snort or inject unexpectedly powerful hits opiate hits.
"Taking it is like playing Russian roulette. One portion of heroin won't have anything in it, but another will have a couple of specs and it'll be enough to kill you," said Hudson.
Hudson claimed two micrograms – a fiftieth of a grain of sugar – was enough to kill someone. His belief is supported by an incident in the US when police officer overdosed on fentanyl after brushing it off his shirt following a drugs bust.
The extent of fentanyl and carfentanil related deaths in the UK may have been grossly under-reported because coroners had not previously been looking for the substances.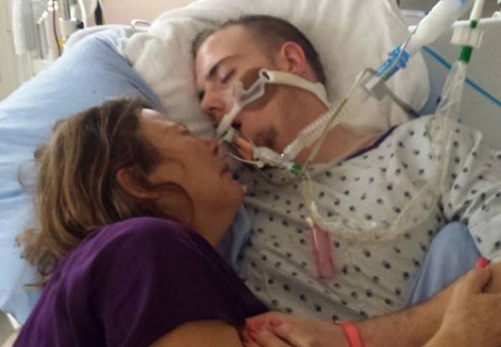 Both Public Health England and the National Crime Agency have warned heroin users about the emergence of the substances in the UK drugs market.
It is not clear why the substances are being used to cut heroin, although one possibility is that dealers are buying it from the dark web.
"Whether it's so-called user dealers who are buying a local supply, or new actors trying to enter the market but at a much lower level than the established heroin gangs, we don't really know," said Harry Sumnall, a professor of substance use at the Public Health Institute at Liverpool John Moores University.
In April, police raided a laboratory in Leeds that they suspected of producing fentanyl and carfentanil.